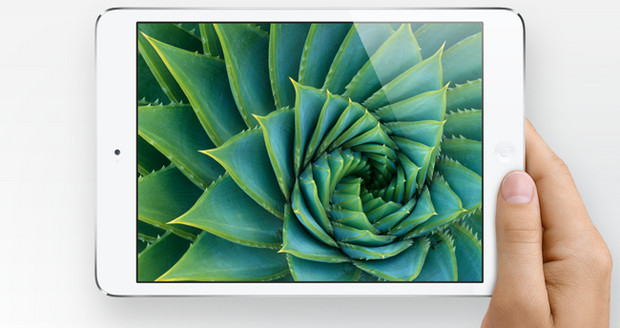 As expected, Apple have announced the  iPad Mini today, with the tablet sporting a 7.9″ screen and a screen resolution of 1,024 x 768 pixels.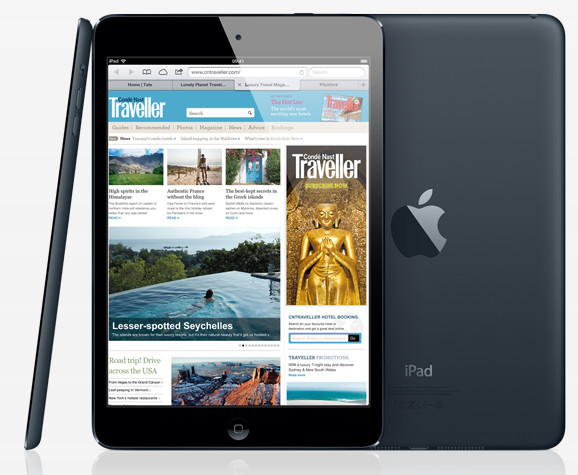 The screen resolution is the same as the iPad 2 so there'll be no compatibility problems for app developers, but that does give the iPad Mini a screen res noticeably lower than Android rivals like the Nexus 7 and Kindle Fire HD
Claimed to have technologies "equal to or better than the iPad 2 in every way," the new tablet packs a dual-core A5 processor, with FaceTime HD camera and a 5 megapixel iSight camera on the back supporting 1080p recording.
Connectivity options include LTE wireless, 802.11a/b/g/n WiFi and Apple's new Lightning connector.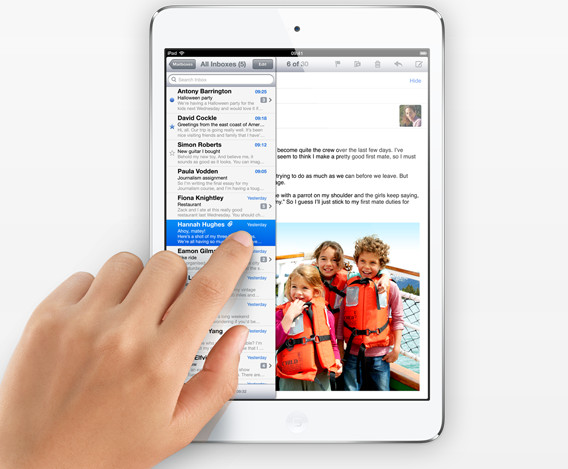 The Mini is 7.2mm thick and weighs .68 pounds with its unibody construction employing  a new process with edges that resemble the iPhone 5.
There's also a headphone connector, but this time it's on the top of the iPad, not along the bottom as on the iPhone 5 or iPod touch.
Pricing is starts at $329 for the 16GB Wi-Fi only model, while the 32GB Mini is $429 and the top of the range 64GB number will set you back for $519.
For the LTE connectivity, there's an extra $130 on top for each model.
UK prices:
Wi-Fi only
16GB – £269
32GB – £349
64GB – £429
Wi-Fi + Cellular
16GB – £369
32GB – £449
64GB – £529
Our summary: 
The iPad Mini is exactly what people expected. No surprises. There's no real innovation here but a 7″ tablet that will offer a very nice user experience at a premium price.
It's worth noting that you can currently pick up a 16GB Nexus 7 for just £169 (at HMV), and with the 32GB model expected to retail for £199, Apple may have a fight on their hands dominating the 7″ tablet market.