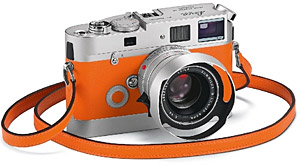 We hate the illogical feelings that Leica cameras stir in us.
We could never, ever justify their enormous expense and common sense tell us that we'd be able to get exactly the same quality pictures from cameras costing a whole load less – yet we still suffer involuntary drooling and vast urges of sheer, undistilled 'want' whenever we catch a glimpse of new Leica lusciousness.
The latest camera to cause mass moistening of our unmentionables is  a "very special limited edition" of Leica's classic 35mm rangefinder system camera, the Leica M7 "Hermes" kit coming with a Leica SUMMILUX-M 35 mm f/1.4 ASPH. wide-angle lens, a matching classic round lens hood and a LEICAVIT M rapid winder.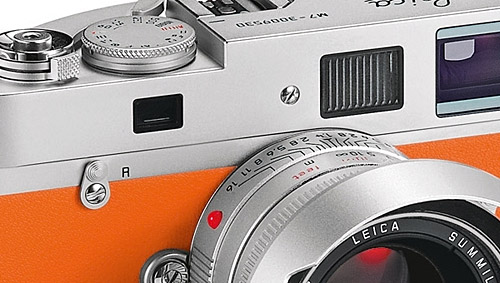 Offered in a choice of two calfskin leather finishes – orange and "etoupe" – the  new Leica M7 Edition "Hermes" sports a deliciously retro silver chrome look and comes with a matching real leather carrying strap, with the package coming in a linen-covered, silk-lined box.
Just 100 of each colour will be made available to deeeeep pocketed consumers, with the cameras having a unique, sequential serial number between 001/200 and 200/200.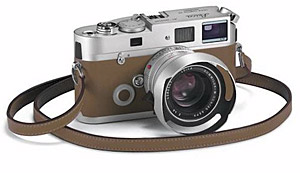 There's very little different from a regular M7 camera save a few cosmetic touches but those tweaks are usually enough to send Leica fans diving into their bank accounts.
In fact, with the kit priced at a knee-crossing £8,550 we'd say it's less of a dive and more of a voyage to the bottom of the ocean, but if you've got that kind of lolly, the Lecia M7 Edition "Hermes" will be available in the UK from December from authorised Leica dealers and the Leica Store Mayfair.