Easy-peasy blogging platform Tumblr has notched up a noticeable milestone, with the site receiving no less then one billion page views in February, 2010.
They were so chuffed with their achievement that they knocked out a natty info-graphic to help spread the news.
Studded with impressive stats, the graphic points out that the site served 500TB of data in the last 50 days, with 82 servers spreading the load.
No less than 2 million posts per day were racked up, adding up to 18 new posts and 5 reblogs every second.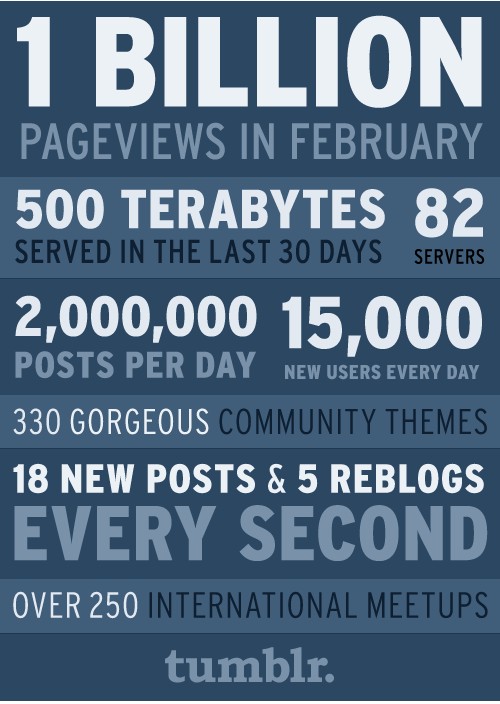 Tumblr still has a long way to go until it starts to appear on the same horizon as the big boys like WordPress, Facebook and Twitter, but it's certainly seeing some growth, backed by a rapidly expanding feature set.
Here's how they describe themselves:
Tumblr lets you effortlessly share anything. Post text, photos, quotes, links, music, and videos, from your browser, phone, desktop, email, or wherever you happen to be. You can customize everything, from colours, to your theme's HTML.