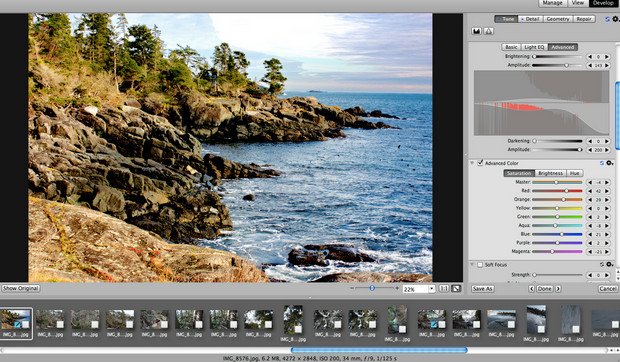 Already long-established on the Windows platform, ACD Systems has launched ACDSee Pro 2 for Mac, a reasonably priced tool aimed at photographers.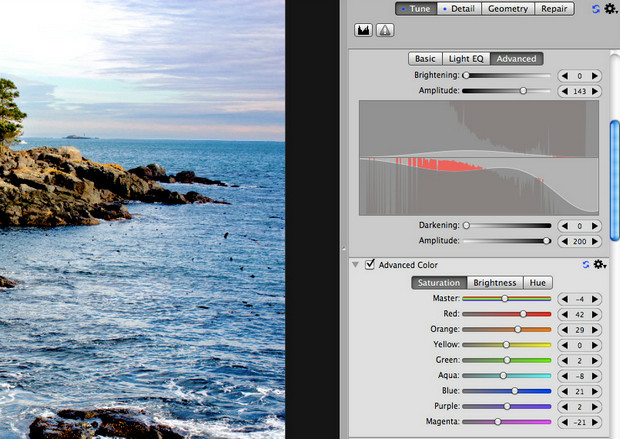 The software combines file management, photo editing and workflow organisation tools and offers, "a combination of features unavailable through any other Mac photography software product", according to the makers.
The latest update aims to make the handling and processing of  large numbers of files a simpler business, letting users create import presets that rename, move and apply metadata as files are added.
Included in the $139 price tag is full integration with the company's online storage and sharing service, which  provides a generous 10Gb of storage
Press Release:
NEW ACDSEE PRO 2 (MAC) PHOTO EDITING AND MANAGEMENT OFFERS PHOTOGRAPHERS BEST COMBINATION OF FEATURES AND SAVINGS


Seattle, WA – June 19, 2012 – ACD Systems International Inc. today announced ACDSee Pro 2 (Mac), the only Mac-based photo editing and management software that reduces the time, cost and complexity of creating exceptional photography. ACDSee Pro 2 (Mac) is designed to meet the exacting needs of the professional, yet it is simple and affordable enough for the passionate amateur photographer. As with other ACD products, ACDSee Pro 2 (Mac) incorporates the company's patented technology and user-focused design which have made ACD Systems photography editing and management products the solutions of choice for over 50 million users worldwide.

"Our users are incredibly loyal and ACDSee Pro 2 (Mac) is in response to their feature requests and strong demand for us to continue to lead in Mac photography software," said Doug Vanderkerkhove, Founder and CEO of ACD Systems. "The proliferation of quality digital cameras and the desire for everyone to take great photos and share them, means people value their digital assets more than ever. As a result, it's important for us to create products that not only allow photographers to fully enjoy their creativity, but manage their digital assets in the cloud and via social media."

ACDSee Pro 2 (Mac) includes a combination of features unavailable through any other Mac photography software product. The product allows users to create professional quality photos and manage their image libraries the fastest way possible from start to finish. New features in ACDSee Pro 2 (Mac) include:

Import files from a connected device or access files from their original locations.  When a folder is opened on a laptop or connected device, Pro 2 will begin to display thumbnails of photos.
Customizable batch presets apply rules as photos are imported. Save, back-up, rename, resize, set metadata information and apply edits across any number of photos, all at once.
A more intuitive user interface allows editing of photos faster with non-destructive editing tools that operate in real time. Preview results in full screen or restore to the original photos at any time.
LCE (Lighting & Contrast Enhancement) lets users experience the full power of ACDSee's patented LCE technology. Use this lighting tool to gain complete control over shadows, mid-tones and highlights to create natural HDR-like results.
Soft Focus and Clarity tools target midtones to make intuitive, natural-looking adjustments to your images, instantly.
Color labels quickly identify groups within a large number of photos for further processing using customizable Color Labels.
Calendar feature captures day and time of photos and automatically indexes them by date.
EXIF or IPTC fields now let users search using presets or keyboard shortcuts to accelerate a search.
Duplicate finder eliminates digital clutter.  Users can look for duplicate files, no matter what format, to free up space on the hard drive and improve performance.

The company also has its online photo sharing and storage site, acdseeonline.com which pairs with the new Mac product. ACDSee Online's cloud-based environment allows photographers to store and share images in a free 10 GB online space. ACDSee Online users can easily archive any file format (including RAW formats), email photo albums, post albums on Facebook and Tweet links to albums. It is safe and secure and does not require purchase of any ACDSee product. ACDSee Online also recently released their free iPhone and iPad app in the iTunes App store to manage and share digital assets on the go.

Pricing & Availability

ACDSee Pro 2 (Mac) is available beginning June 19, 2012 online for suggested retail price of $139.99(US). Existing ACDSee Pro (Mac) users can upgrade for a suggested retail price of $79.99(US). A free 30-day trial is available online at acdsee.com. ACDSee Pro 2 (Mac) runs as a 64-bit application on Mac OS®, Snow Leopard and Lion (10.6 and 10.7). Full system requirements, online tutorials and more information on ACDSee Pro 2 (Mac) can be found at acdsee.com.