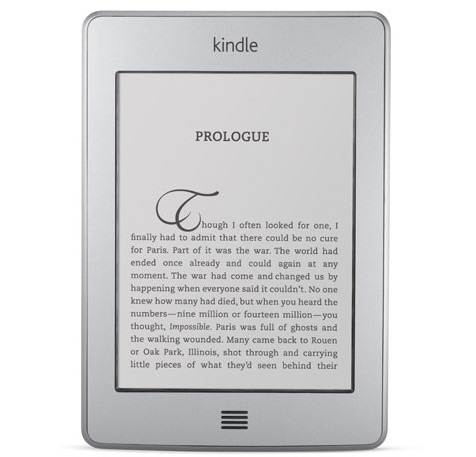 Amazon have announced their new greyscale e-Reader, the Kindle Touch, offering an "advanced E-ink display" and an "extra long" battery life.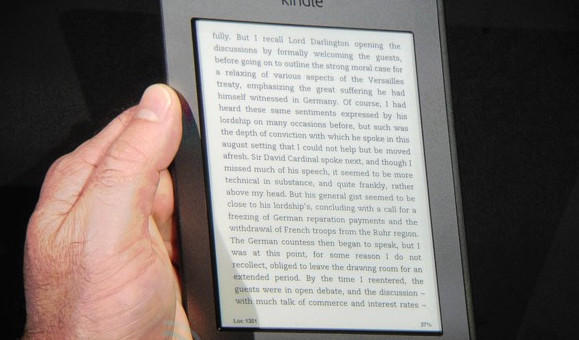 The touchsreen reader does away with the keyboard of the original Kindles and offers an "easy reach" navigation system, which lets users tap the left side of the screen to go back, the right side to go forward and the middle to call up the menu.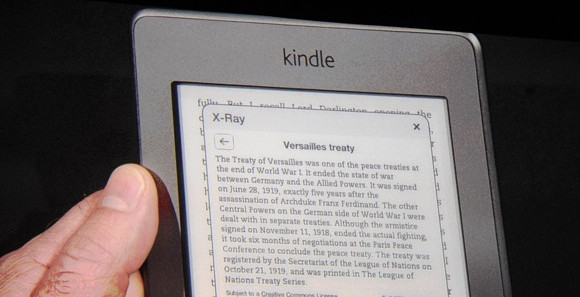 There's also a new feature called X-Ray which pops up when a user taps the page and provides additional, relevant information.
The new Kindle Touch will go on sale from November 21st (pre-orders from today) priced at $99, while a 3G version offering connectivity in 100 countries will retail for $149.
$79 Kindle too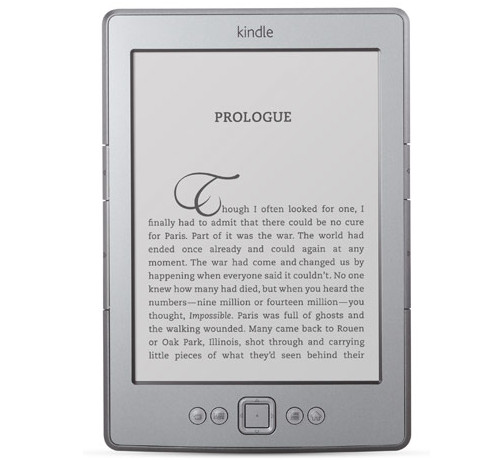 Amazon have also announced a $79 Kindle, which weighs under six ounces and is 18 percent smaller than the Kindle 3.
It comes with old fashioned buttons (no touchscreen) but at this price it's got to be a winner.
[Pics courtesy of Engadget]