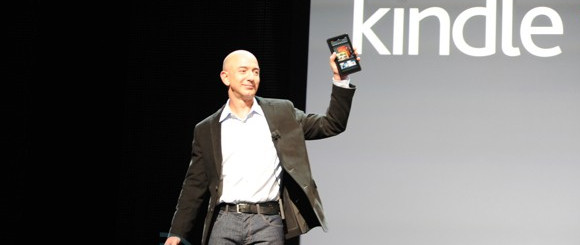 Looking very much like the BlackBerry PlayBook, Amazon's much anticipated Amazon Fire tablet has now been officially released and the first impressions are that it's going to be a monster seller.
Sporting a 7-inch IPS display protected by Gorilla Glass, dual-core processor and weighing 14.6 ounces, the multi-tasking tablet runs on a heavily customised Android installation.
Tons of content
The interface features a 'News stand' for magazines, books, music, video, docs (for personal documents), apps, and web.
Because it's Amazon, there's going to be no shortage of content, with access offered to 100,000 movies and TV shows, 17 million songs, Kindle books and full-colour magazines – all stored for free using Amazon Cloud Storage.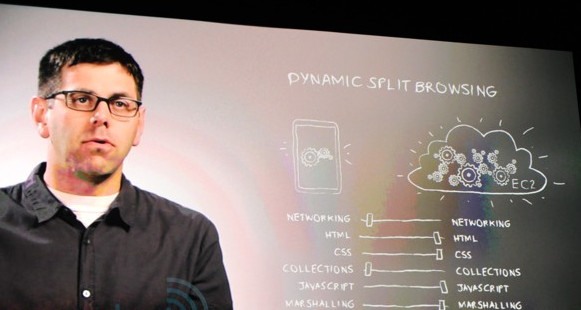 A novel new feature called Amazon Silk – described as a "split" browser – uses the computational horsepower of Amazon EC2 to accelerate mobile browsing.
"It'll seem like a traditional browser, just a lot faster and a lot better than you're used to working with," said the bespectacled Amazon boffin.
The demo also showed off the tablet's prowess as a media and games player, with Whispersync also working with movies and TV shows, as well as Kindle content.
The Fire is set to ship on November 15th, with Amazon Chief Executive Officer Jeff Bezos adding, "We're making many millions of these, but I still recommend you pre-order today."
We'll update the site when we get the official Amazon press pack in.
One thing: as with the Kindle, we don't expect the UK to be first in line for sales, so us Brits will probably have to wait for an uncertain time period before we can get jiggy with a Fire.
[Pics courtesy of Engadget]