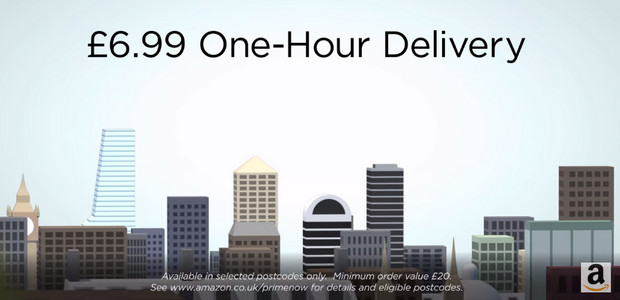 Impatient Londoners looking for extra speedy deliveries on their goods can now take advantage of Amazon's new Prime Now one-hour delivery service, which has just launched across central London.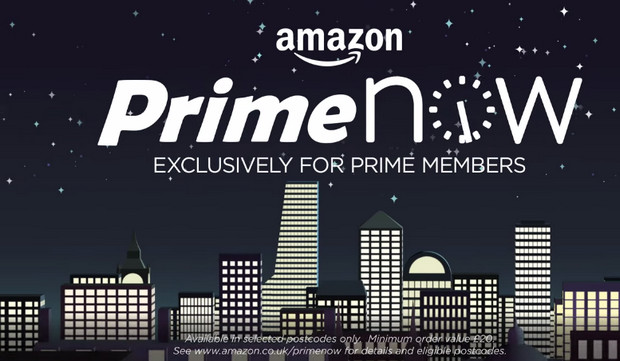 First seen in New York in late December last year, the service promises one-hour delivery of "thousands" of items for a fee of £6.99 for Amazon Prime members in select areas of London.
The slightly less impatient can opt for the free same-day, two-hour delivery service, which operates between 8 AM and midnight, 7 days a week.
"Shop for thousands of daily essentials, household products, gift items, and more through the Amazon Prime Now app," says the blurb.
The Prime Now service is currently limited to central areas of London (see listing below), with other postal codes set to be introduced.
To take advantage of these super swift deliveries,  customers will have to be signed up to an Amazon Prime membership which costs £79 per year in the UK. The minimum order for either Prime Now delivery option is £20.
Here's the areas covered (although delivery options may vary by postcode):
E1, E2, E3, E14, E1W, EC1A, EC1M, EC1N, EC1P, EC1R, EC1V, EC1Y, EC2A, EC2M, EC2N, EC2R, EC2V, EC2Y, EC3A, EC3M, EC3N, EC3R, EC3V, EC4A, EC4M, EC4N, EC4R, EC4V, EC4Y, SE1, SW1Y, W1B, W1C, W1D, W1F, W1G, W1H, W1J, W1K, W1S, W1T, W1U, W1W, WC1A, WC1B, WC1E, WC1H, WC1N, WC1R, WC1V, WC1X, WC2A, WC2B, WC2E, WC2H, WC2N, WC2R.