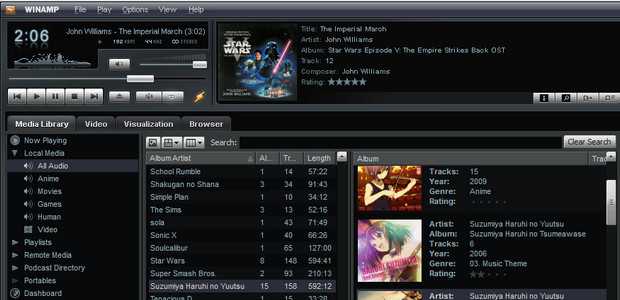 It used to be king of the music players, but the folks behind the long serving AOL-owned mp3 player have announced that they will be shutting up shop for good on December 20th, 2013.
After that date, the website will be closed down and there'll no more downloads made available.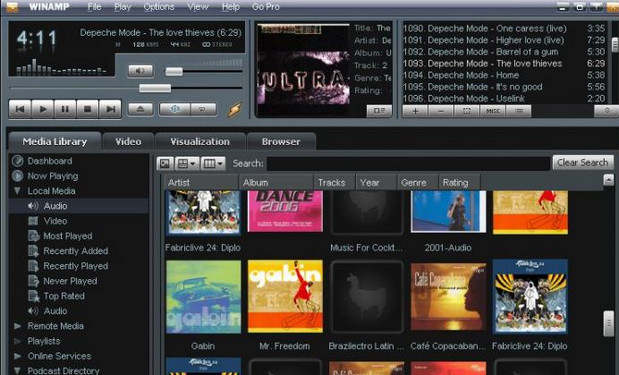 A short message on their site reads:
Winamp.com

 and associated web services will no longer be available past 

December 20, 2013

. Additionally, Winamp Media players will no longer be available for download. Please download the latest version before that date. See 

release notes

 for latest improvements to this last release.

Thanks for supporting the Winamp community for over 15 years.
First released in April 1997, the Winamp MP3 player has been around for what seems like an eternity.
The company was bought by AOL in June 1999 for over $80 million, and that was a move that many believe marked the beginning of the end for the once-dominant player.
ArsTechnica reported on the growing malaise within the company:
"There's no reason that Winamp couldn't be in the position that iTunes is in today if not for a few layers of mismanagement by AOL that started immediately upon acquisition," Rob Lord, the first hire and first general manager of Winamp, told Ars in 2012.

Justin Frankel, Winamp's primary developer, seemed to concur in an interview he gave to BetaNews. (He declined to be interviewed by Ars in 2012.) "I'm always hoping that they will come around and realize that they're killing [Winamp] and find a better way, but AOL always seems too bogged down with all of their internal politics to get anything done."
If you still want to grab yourself a copy before it disappears, the player can still be downloaded from here: winamp.com/media-player