To misquote Oscar Wilde, to lose one iPhone 4G, Mr. Jobs, may be regarded as a misfortune. To lose two looks like carelessness.
Sure enough, another iPhone 4G has slipped past Apple's usually formidable security and can be seen being handed and examined on a new video from Vietnam.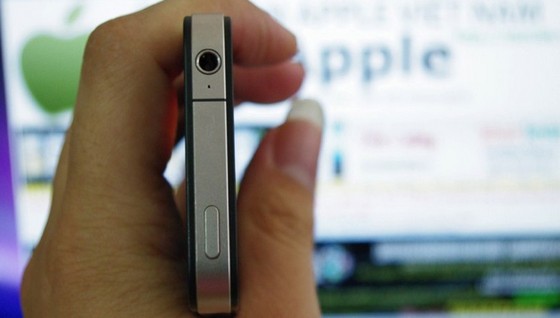 Looks familiar
The phone appears just about identical to the one found/misplaced/stolen/fenced by Gizmodo recently (and we rather like the new industrial lines too), although with screws on the back of the phone now gone, it could well be a later prototype.

Inside out

This time, the phone has been pulled apart to reveal its gubbins, to reveal an Apple branded processor and a "N90" sticker – which  is the rumoured internal codename for Apple's next gen smartphone.
Get in quick!
We recommend taking a look at the YouTube video sharpish, as no doubt's Apple's lawyers will be on their iPhones right now.
[Via]