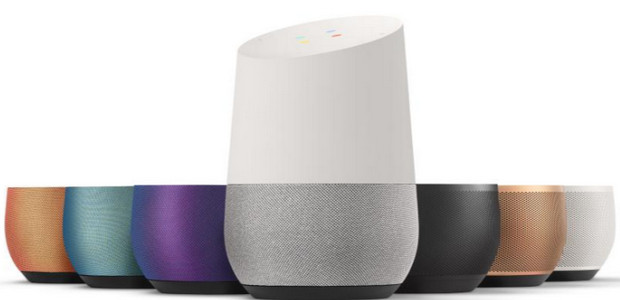 Brits will soon no longer have to cast their eyes enviously across the Atlantic if they want to revel in Google's latest clever tech-wizardry, as Google Home and Google WiFi are coming to Blighty next month.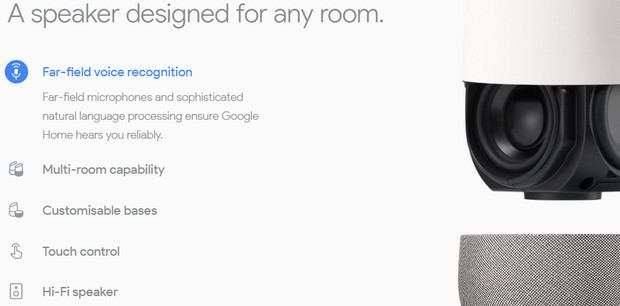 Going head to head with the popular Amazon Echo, Google Home goes on sale on April 6 priced at £129, and comes with a wide range of new UK-focused specific capabilities.
There's also customisable bases available starting at £18 for fabric and £36 for metal bases, so you can match it to your home's decor.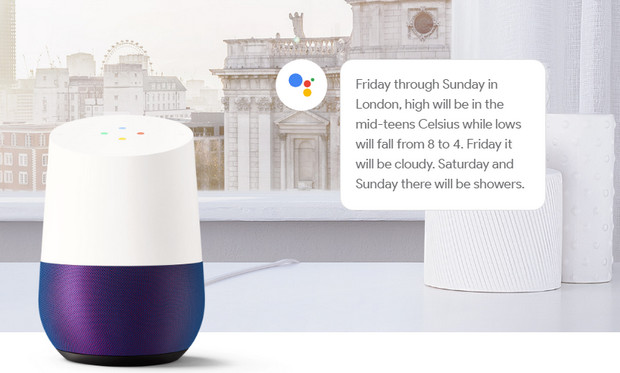 Like Echo, Google Home lets you bark instructions, questions and requests as well as control your music and devices around your smart home (ours is a bit thick at the moment, although we have very much enjoyed using Echo).
Google has teamed up with the BBC, The Guardian, The Financial Times, The Sun, The Telegraph, Huffington Post, Sky News, and Sky Sports to serve up a daily news brief, and music playback is covered for Google Play Music, Spotify, TuneIn, and there's also access to live radio from the Beeb.
Google launched the Home in the US last November, and although Amazon's mix of smooth functionality and ease of use has set it as the market leader, it's likely that Google will provide a very strong alternative.
Although both units cover the same kind of ground, Google has the near bottomless resources of its search data to dig into, and with the AI already able to provide complex, context-aware assistance, Echo will be facing very stiff competition.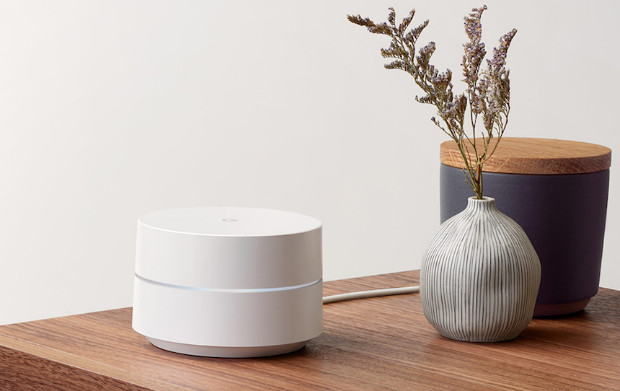 Google Wifi – will also go on sale from April 6, with a 1-pack retailing for £129 and a 2-pack for £229. The system allows users to create a natty mesh network by using multiples of the device, providing an ultra-fab strong internet connection throughout the home. No more holding the phon euyp in the air when you've strayed too far from the router!
Google Home and Google WiFi will will be available from the Google Store as well as Argos, Dixons, John Lewis and Maplin.
More:  Google Home – Google WiFi