We can only admire the kind of opportunism that has seen these quick-of-the-mark entrepreneurs offering Antenn-aid, a sticking plaster to solve the much publicised antenna problems that have plagued the iPhone 4.
Band aid for your phone
Billed as  a "custom vinyl sticker for your iPhone 4," the Antenn-aids act as a 'Band-Aid for iPhones' and are designed to be placed over the lower left corner of the antenna, in the area where the signal dropping issues occur.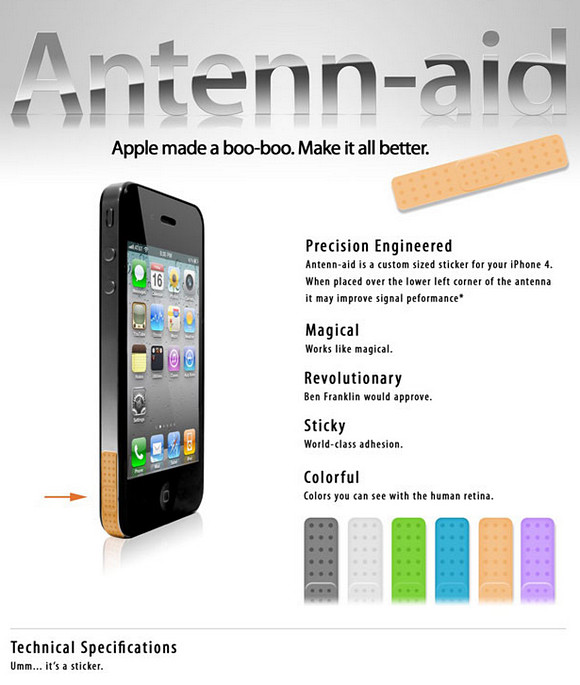 Although the seller makes it clear that the Antenna-aid is for entertainment purposes only, it's quite likely it will work just fine – well, as good as any other non-conductive material placed in the problem area of the iPhone.
Antenna-aids come in a range of colours letting users colour-coordinate their bandage, and they're being offered for sale in packs of six for $4.99.