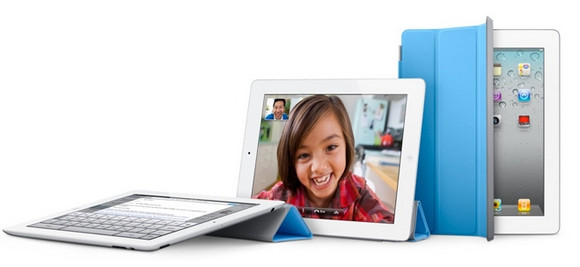 Apple are currently dishing out the dirt on the follow up to their phenomenally popular iPad tablet, and so far we've learnt that the iPad 2 will have dual core processors, backed by graphics 'up to nine times faster.'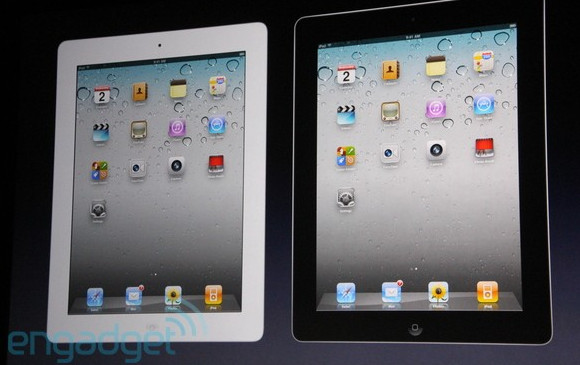 The new tablet will come in black and white, motor along on a new A5 chip and offer the same 10hr battery life – and be priced the same, too.
The iPad 2 will be available in 16GB, 32GB, 64GB models, with or without 3g.
Smaller and lighter (well, a bit anyway)
Apple have shaved a little off the weight – the new iPad 2 weighs a still-hefty 1.3 pounds compared to its preprocessor – and its now '33 per cent thinner', so that it measures up at 8.8mm thin compared to the original's 13.4mm.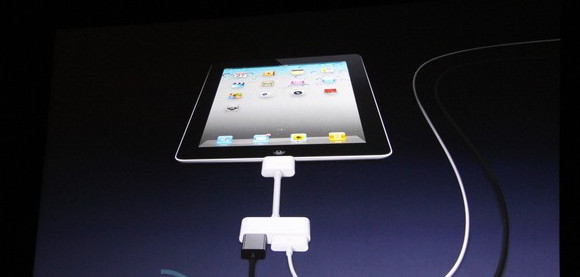 HDMI Video out accessory
Front and rear cameras are there as expected, and the device can be hooked up to a TV with a $39 HDMI adapter (why can't you build these things in, Apple?). We have to say that all those cables and adapters makes for a very inelegant and very un-Apple solution.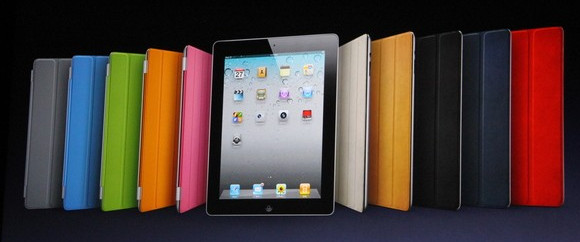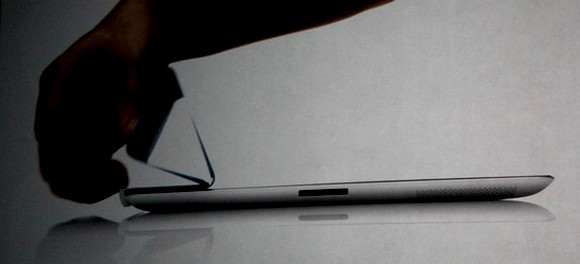 There's a very natty fold up cover available in a feast of colours for $39 (leather $69) – the cover uses magnets to fold up which is rather neat.
Apple is also claiming faster Safari browsing, and users can use iTunes home sharing to access all their content directly over WiFi.
Like Android, the new iOS 4.3 also offers a personal hotspot feature, but this only works with the iPhone 4 which is sure to disappoint a lot of users.  FaceTime now works with iPhones, Macs, and iPad 2s.
That's it for now – more later.
[Pics: Engadget]