Apple have released their eagerly updated iOS 4.2 software update which introduces a slew of natty new features for iPhone, iPad, and iPod touch devices.

Multitasking on iPad
The biggest update for iPad uses will be the introduction of iPhone-style multitasking, making the tablet far more productive and netbook-like.
Folders have also come to the iPad, letting users declutter busy homescreens by shunting apps into folders via drag-and-drop.

AirPrint
The new AirPrint feature makes it easier to print email, photos, web pages, and documents from iPhone, iPad, or iPod touches, with Apple saying that, "a few taps is all it takes to go from viewing it onscreen to holding a printed copy. There's no software to download, no drivers to install, and no cables to connect."
AirPlay
For households festooned with Apple products, AirPlay lets users stream digital media wirelessly from their iPhone, iPad, and iPod touch gadgets to their Apple TV and AirPlay-enabled speakers, probably while wearing an Apple t-shirt.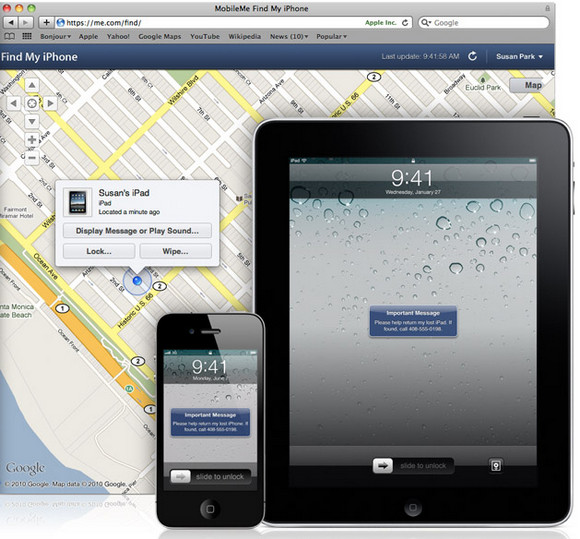 Where's my iPhone?
Forgetful types will like the 'Find My iPhone, iPad, or iPod touch' feature which uses MobileMe technology to track down missing devices.
Once set up, users can find their errant gadget on a map, display a message on its screen, remotely set a passcode lock, or initiate a remote wipe to delete your data.
Other updates
Other updates include a new Game Centre, searchable web text in Safari, customisable fonts to get rid of the ghastly default Marker Felt typeface and keyboard and dictionary enhancements.
To get the upgrade, connect your iPhone, iPad, or iPod touch to your Mac or PC and follow the onscreen instructions in iTunes.
[Apple]