Apple has just punted out  iOS 4.0.2 for iPhone and iOS 3.2.2 for iPad updates to patch up a recently uncovered security flaw in Safari.
The fix has been despatched in double quick time after it was found that the flaw allowed malicious code to be run if users visited a site containing PDF files.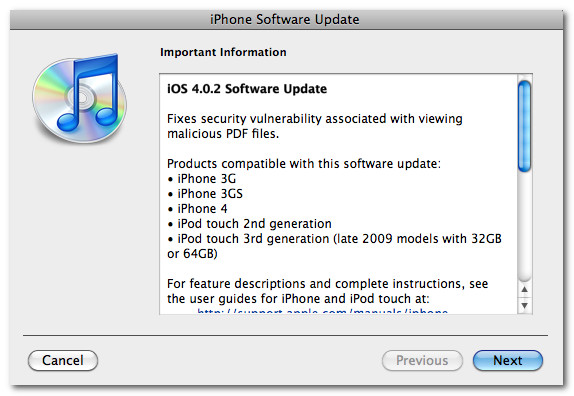 Jailbreaking thwarted
The ridiculously large update (up to 579.3MB – what?!) also closes a loophole that allowed jailbreakme.com to easily jailbreak iPhones and iPads.
If you're an iPhone or iPad owner, you'll be prompted to download iOS 4.0.2 or iPad 3.2.2 when you connect your device to iTunes – but jailbreakers beware:  you'll lose the ability to run third party unofficial apps on your device after the update.
Get thee to iTunes for your download now.