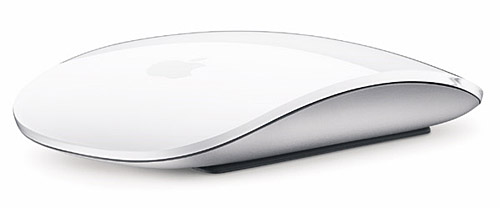 Looking slicker than a streamlined whale gliding through an ocean of oil is Apple's new Mighty Mouse, freshly announced today.
Clad in a smooth, curved I,Robot kind of form factor, this certainly got some hearts a-palpitatin' around Chez Wirefresh, with the futuristic hard acrylic finish making our trusty Logitech clickers look decidedly ancient.

Billed as 'the world's first Multi-Touch mouse', the Bluetooth-powered Magic Mouse will be included with every iMac from today.
The pebble-shaped mouse sports one button and no scroll wheel, but comes with a multitouch surface letting you use gestures like like two-finger swipes (a la  Mac trackpad), plus single-finger horizontal and vertical scrolling, supported by software-based inertia. There's no pinch-zoom available though which is a bit of a swizzle.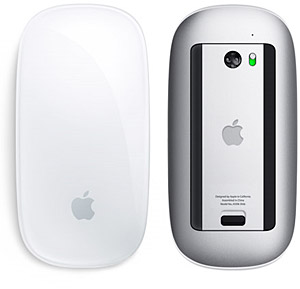 Four months battery
The wireless widget boasts a four-month battery life, which sounds impressive at first, but when compared to many rather less glamorous-looking devices from the likes of Logitech, it's not quite so wonderful.
The price is a bit of an 'oof!' too, with Apple demanding that you shell out £55 for the pleasure.
Much as we love the look of this little guy, we suspect that it may be a case of form over function, making it hard to justify forking out for one of these when a £10 optical mouse will do the job just as well.
However, if your pockets are well lined and you like your desk to have a Hal-esque air about it, it's got to be good to go.