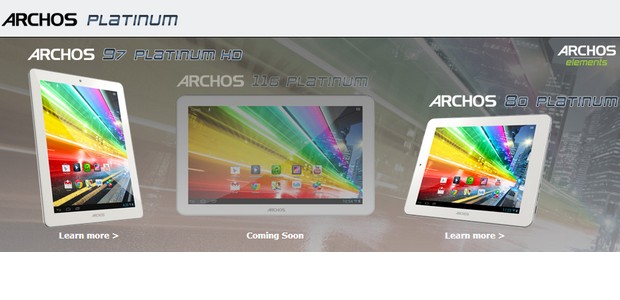 French consumer electronics company ARCHOS have whipped up a triumvirate of keenly-priced Android-powered tablets in their "Platinum" series.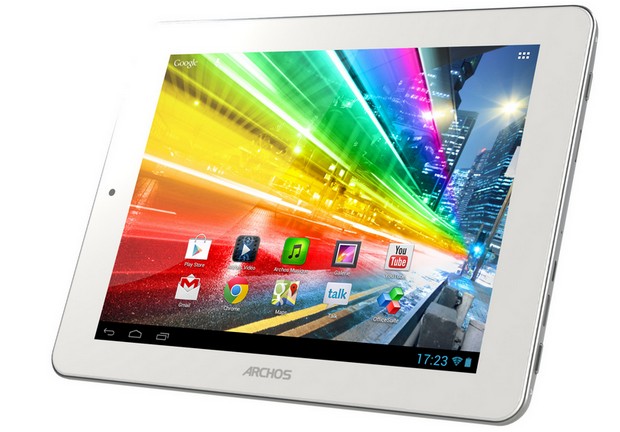 Tablet users keen for a bit of Gallic flair can ejaculate their euros in the direction of the three tablets, namely:
ARCHOS 80 Platinum  8-inch (1024×768 resolution) screen available in February for $199,
ARCHOS 97 Platinum HD 9.7-inch (2048×1536 resolution) screen available in February for $299
ARCHOS 116 Platinum 11.6-inch screen ( 1920×1080 resolution) available in April for $349.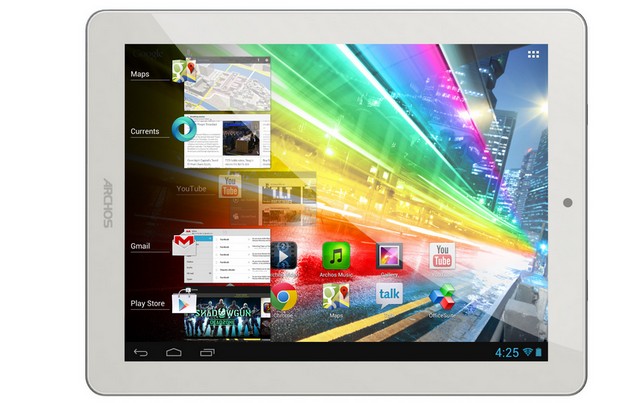 Each tablet packs a beefy QUAD core CPU at 1.2 GHz with 8-core GPU, with 1080p video decoding, plus 2 GB RAM Front and Back Cameras, and Mini-HDMI and Micro SD ports.
All the ARCHOS models will run Android 4.1 Jelly Bean and come bundled with Archos Media Center applications.
Find out more on the dedicated website.