Looking like the nicest e-Reader we've seen to date, Asus have unveiled their new DR-900 device, resplendent in a natty black finish.
Sporting a 9-inch touch screen, the DR-900 comes with all the specs you'd expect from a solid e-Reader, packing WiFi connectivity backed by optional 3G option, with the battery ready to power you through a veritable library of books, offering a thumping 10,000 pages on a single charge.
Details are still a little sketchy, but the the DR-950 will come with a 1024 x 768 resolution screen on a Sipix panel, and offer 4GB of integrated storage.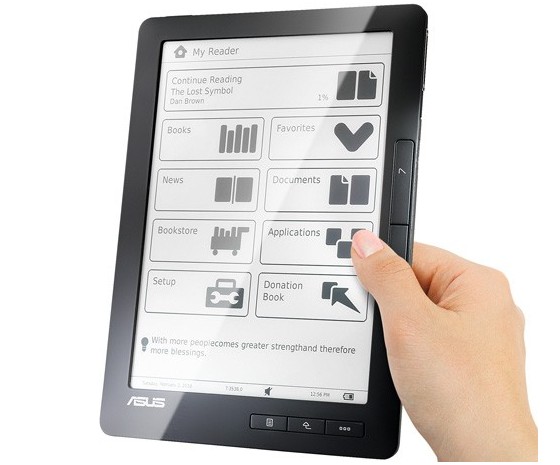 There's also a 3.5mm headphone jack onboard for getting down to some tunes as you read, or perhaps indulging in a talking book or two.
The DR-900 will support PDF, TXT, MP3 and ePUB files, and looks rather an attractive thing to our eyes.
There's no official price or release date yet – as it's Asus we're thinking it'll come with a competitive price tag – but that should be put right shortly.
[Via]