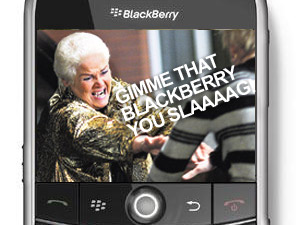 Perhaps they've been so busy blasting out business missives that they haven't realised what they've been missing out on, but BlackBerry users can now get the BBC iPlayer on their mobiles
The new iPlayer on BlackBerry does exactly what it says on the tin, and streams video-on-demand from the BBC's new BlackBerry-optimised BBC iPlayer page.
BlackBerry Bold and Storm only
To start soaking up the streams of BBC love, users will need a Wi-Fi connection and be the proud owners of a BlackBerry running OS 4.2 to OS 5.0.
Note that the BBC iPlayer won't show its face in the BlackBerry App World as all the action takes place directly in your browser.
It's also not possible to download any programmes to your BlackBerry – an exclusive pleasure still only enjoyed by Nokia, Samsung and Sony Ericsson owners.
More info: BBC BlackBerry Shortcuts