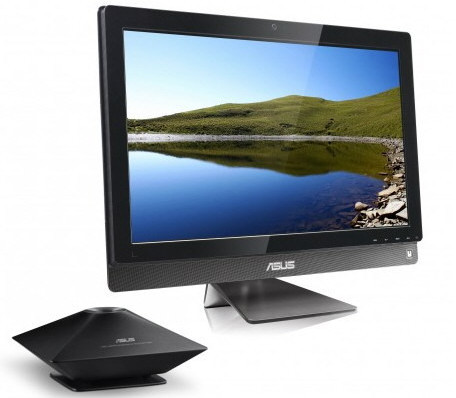 Packing a curious shaped sub-woofer and a big 27″ screen, the Asus ET2700 All-in-One PC is looking to woo its way into the living rooms and bedroom of the denizens of Blightyland.
The 1080p-supporting full HD (1920 x 1080) 27-inch display comes with 10-finger multi-touch, while inside beats a Core i5-2400S processor.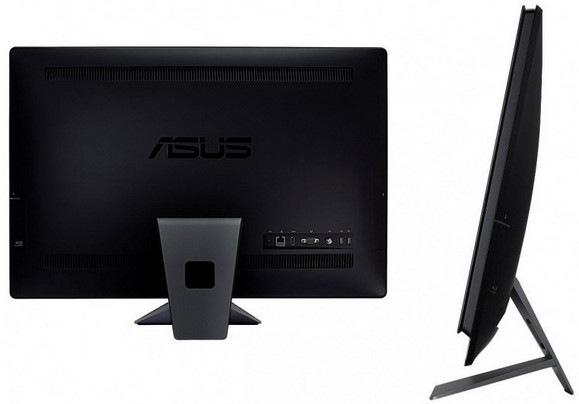 There's also 6 GB of RAM, a 2 TB (5400 RPM) hard drive, a GeForce GT 540M 1 GB graphics card, and a Blu-ray combo drive.
Connectivity options abound, with support for Gigabit Ethernet, 802.11 b/g/n WiFi, a 3-in-1 card reader, two USB 3.0 ports, and both D-Sub and HDMI outputs.
There's also a 2.0-megapixel webcam and TV tuner onboard, with sound being piped through the two built-in 3.5W speakers and the aforementioned external subwoofer.
Running Windows 7 Home Premium 64-bit, the package comes with a wireless keyboard and mouse and a remote control, with the price tag set around 1,399 Euro.
The Asus ET2700 All-in-One PC should be landing in the UK in February 2012.
[Via]