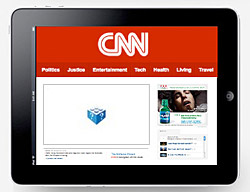 The almighty tiff between Apple and Adobe continues to ratchet up, with Adobe releasing a set of screenshots showing what iPad users will be in for when they try and access popular Flash-powered websites.
The collection, put together by a Lee Brimelow – who is, apparently, a 'Platform Evangelist at Adobe' – reveals a long strip of content-reduced pages revealing the blue 'plug in needed' icon – something that will soon become very familiar to iPad users.
Adobe say that Flash is used to deliver multimedia, games and other content on more than 70 percent of all games and 75 percent of all video on the Web, so early adopters may fail to enjoy the 'best browsing experience' promised in Steve Jobs' keynote speech.
Incidentally, an awful lot of porn sites are also powered by Flash, so this may have an influence on the buying decisions of some folks.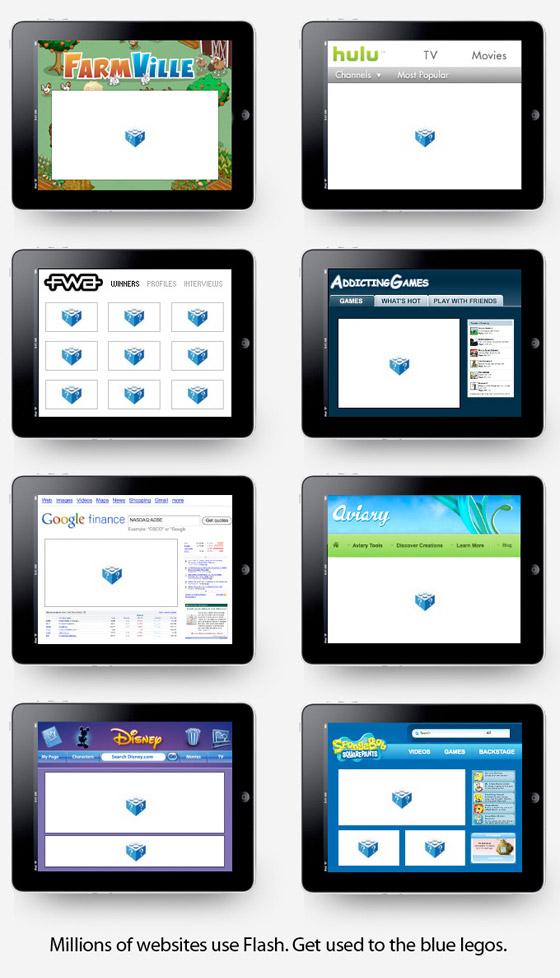 Elsewhere, a complaint has already been received by the U.S. Federal Trade Commission after a consumer charged Apple with false advertising by showing Adobe Flash working on the device.
[Via]