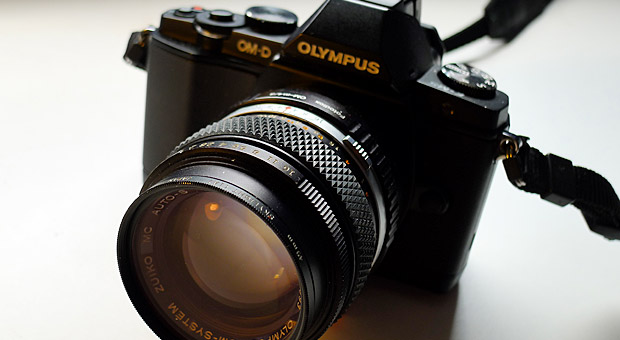 Rarely has a £30 purchase bought so much joy around the Wirefresh offices, but we're absolutely chuffed with the Fotodiox m43 adapter for our Olympus OM-D camera.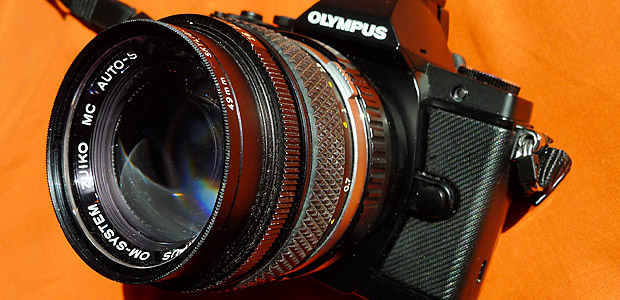 As a result of this modest outlay, we've suddenly been able to  dig up our old, long-unused OM system lenses, strap them on to our shiny (and rather wonderful) OM-D and enjoy some really high quality optics at a cut down price – check out the 50mm OM lens above which now serves as a very fast f1.4 100mm short telephoto.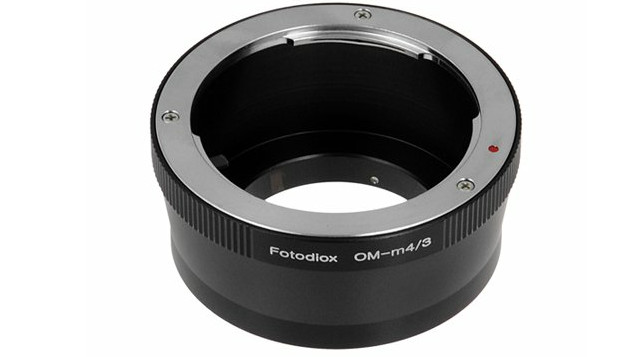 The Fotodiox m43 adapter simply slots  into your OM-D lens mount, and then you screw in the OM system lens and you've suddenly got access to all those lovely old OM lenses – many of which can be picked up as cheap as chips on eBay.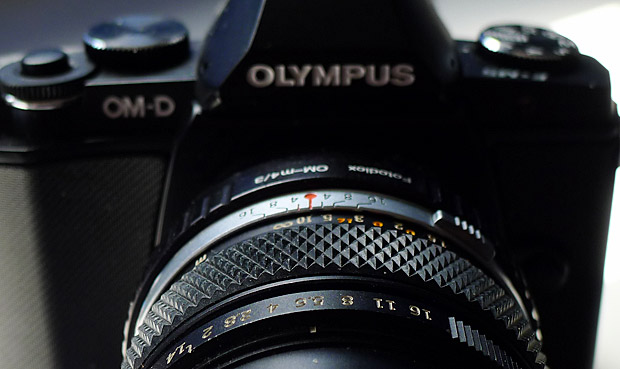 Being of Ye Olde construction, the old OM lens has no way of electronically talking to the camera, so everything has to be done manually.
We worried this may have proved a bit of a pain, but we found ourselves rather liberated by having to  manually focus and set apertures – back to the old school!
What made the job a lot easier than we expected was the quality of the OM-D's electronic viewfinder which was crisp and bright enough to guarantee that our images were easily to get pin sharp in the screen.
We'd also forgotten how delightful old optics are to handle: instead of the plasticky finish of most lightweight modern lenses, the old Olympus OM lens are silky smooth to use and reassuringly weighty.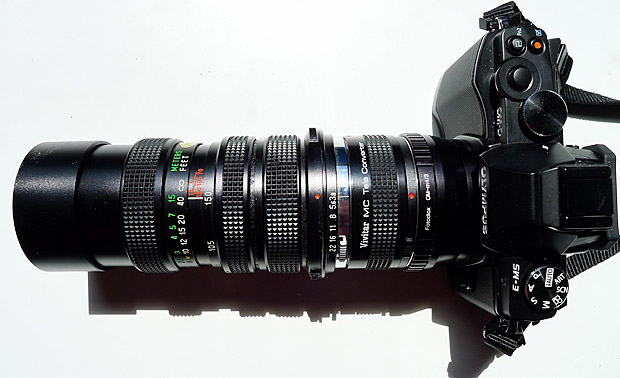 We had fun attaching our old OM lenses to the OM-D, although perhaps we took things too far when we stuck on a Vivitar 75-150mm zoom, coupled with a 2x Teleconverter – the thing weighed a ton!
Here's a couple of shots taken with the OM 50mm f1.4 lens below.
We can't recommend the m43 adapter enough: you can buy it for thirty quid here: Fotodiox Lens Mount Adapter. Other adapters are available too, but we'd urge caution with the really cheap ones you see cropping up on the internet.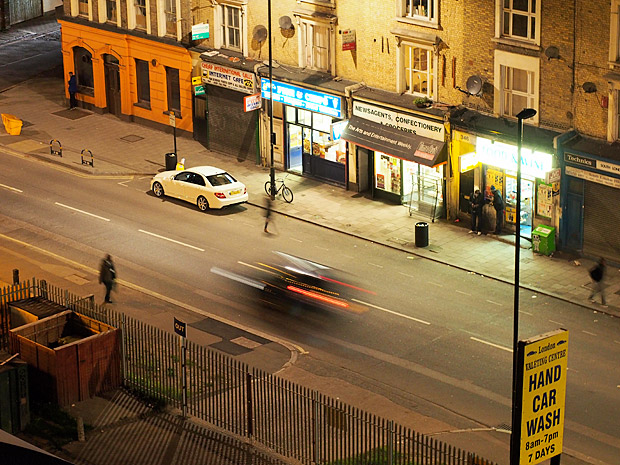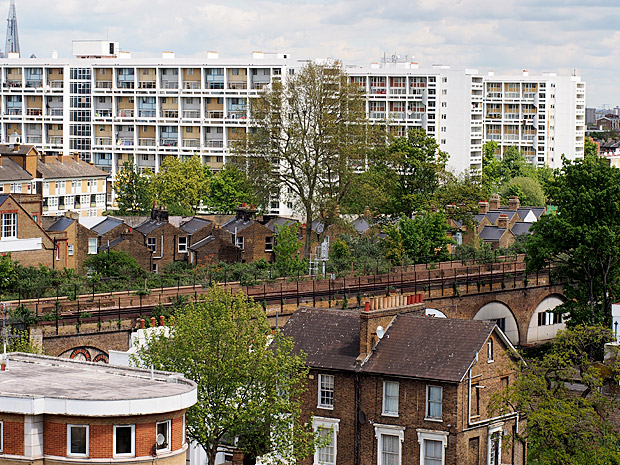 Buy the Olympus OM-D from Amazon:
Olympus OM-D EM-5, Silver with 12-50mm lens
Olympus OM-D EM-5, Black with 12-50mm lens
Olympus OM-D EM-5  Silver (Body Only)