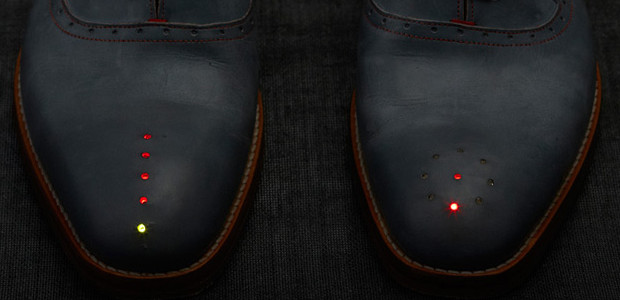 UK artist Dominic Wilcox has created a wonderful pair of fully-functional GPS-enabled shoes that are designed to guide users to their destination just by following the lights on the footwear.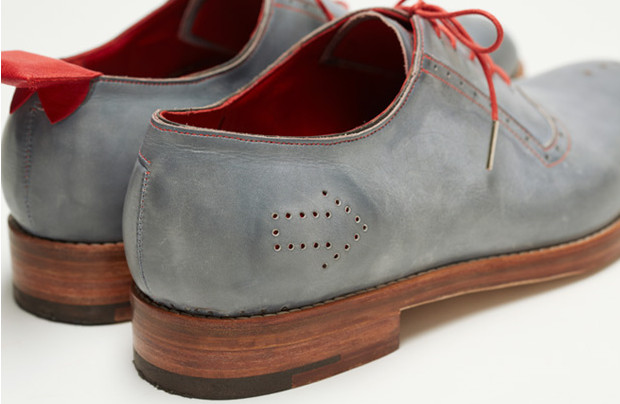 Wilcox was commissioned by the Global Footprint project in Northamptonshire to make a pair of shoes that  could navigate the wearer to anywhere they wanted to go.
Drawing inspiration from the Wizard of Oz after seeing how Dorothy could click her shoes together to go home, Wilcox teamed up with interactive arts and technology expert Becky Stewart and local Northampton shoe maker Stamp Shoes to create the shoes.
Arduino electronics are cunningly concealed inside the shoes, with a GPS module embedded in one of the shoe's hollowed-out heels. The aerial is located in a red tab at the back of one of the shoes, which communicates wirelessly to the other shoe.
In a nice touch, the GPS unit is activated with a click of the heels.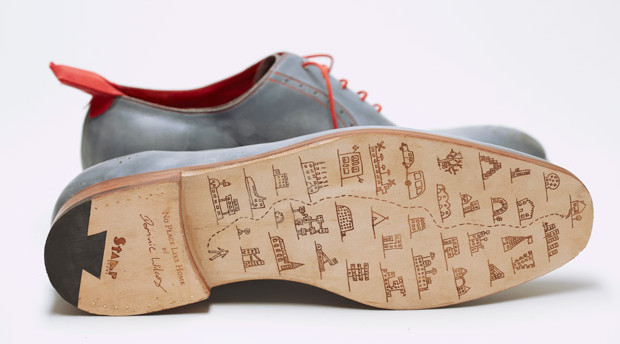 The required destination is first uploaded to the shoes via custom-made mapping software and a USB cable, and once the user is out and about, a ring of LED lights point in the required direction, while a progress bar of lights shows how close they are to their destination.
"I chose mini LED lights as they needed to be visible outdoor in sunlight. There were other alternatives like digital displays but given the distance from the eyes these LED's seemed the best option," said Wilcox.
Check out the charming video below to see the shoes in action, We absolutely love them.
We think Wilcox is a genius. Witty, clever and full of fun. Check out his videos here: http://www.youtube.com/user/mrDominicwilcox