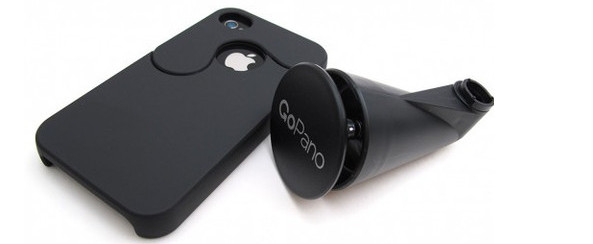 A wonderful eco-system of useful accessories has evolved around the iPhone, bringing new and sometimes true advanced functionality to the handset, although sometimes we wonder if the solutions are particularly elegant or practical.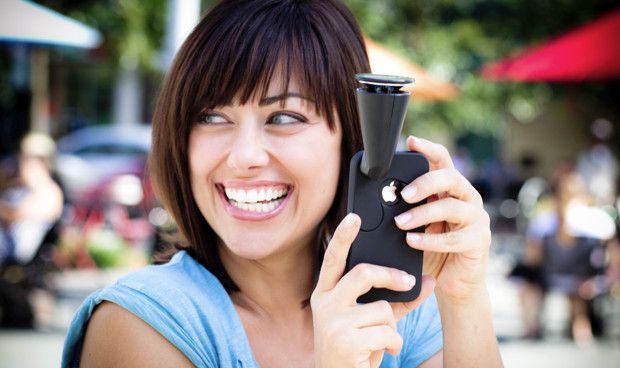 Case in point is the latest GoPano Micro 360 degree camera lens adapter, an unwieldy looking affair that bolts on to the back of an iPhone to create a very strange looking hybrid creation.
Once stuck on to an iPhone it looks like you should either be toking on the thing or blowing into it, but despite its bizarre looks, it's actually capable of producing some clever, high quality 360° panoramic videos.
The GoPano micro uses a specially curved mirror which gathers light from all directions and shunts it into the iPhone's camera, with the companion GoPano app transforming the image into a live interactive scene.
Because the device captures the entire 360 degree at once, users can scroll and pan around recorded videos – it really is very clever in action, even if the recording device looks utterly daft.
The GoPano Micro  is available for $69 in two flavours for the iPhone 4/4s and iPhone 5, and comes with the funnely thing and a case that fits on to the phone. Check out the video below for more info: