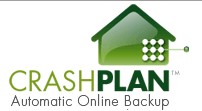 With an almost-new hard drive catastrophically failing in our office only last week, we've never been so aware of the fragility of our precious data – and the need to back it up thoroughly.
We like to go for the belt'n'braces approach, backing up our data both locally and online, but with so many choices available, UK tech site TechRadar have usefully posted up a review of "six reliable online backup services for your Mac."
Before you Windows users retire from this article at speed – hold your horses! – all of the six back up services reviewed also work on PCs.
The test
The test involved six contenders – Backblaze, Carbonite, CrashPlan, DropBox, SugarSync and Mozy.
Mozy was found to be the easiest to use, with DropBox, and SugarSync in joint second place. Backblaze and Mozy were found to be the most Mac-friendly, and when it came to the all-important ease of recovery, the same two came on top.
All of the services let users access their files and restore them via a web interface, as well as their own client software. In the test, DropBox and SugarSync were found to have the best browser interfaces.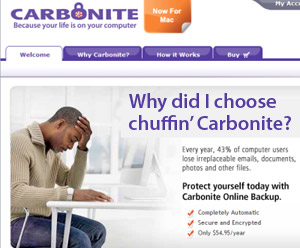 Avoid Carbonite!
From our experiences, we've found Carbonite to have the worst customer service imaginable, and we could never recommend the service to anyone.
Although the service worked perfectly well for one of machines in the office, we've had several nightmare experiences with the company.
Last year, the service managed to lose our entire 120GBs worth of back up, and it was only after hours (and we mean hours) of dealing with a slew of clueless simpletons over a period of several weeks that the data was finally recovered and made usable.
The service has now fallen over again after we upgraded to Windows 7, resulting in Carbonite forcing us to embark on another endless cycle of emails and frustrating chat sessions with operatives who have no recollection of the previous correspondence – and then having to start all over again.
The cycle inevitably ends up with us being implored to call their US helpline to sort it out – at our own expense, naturally.
Exasperated requests for a refund to free us from this endless cycle of grief were met with a prompt reminder of their  "we don't do refunds" policy, and an invitation to view some tiny small print somewhere.
Awful company, awful service. Avoid.
Price plans compared
Backblaze works out at a straight $5 per month per computer, while CrashPlan is $3.47 per month for a single machine ($125 for three years), with a 'family plan' offering to back up all your household computers for a very competitive $5 per month.
Carbonite is $54.95 for a single year ($4.57 per month) to $129.95 for three years ($3.60 per month), with Mozy priced a little bit more at , $4.95 per computer per year. SugarSync serves up flexible plans, running from $4.99 per month for 30GB to $24.99 per for 250GB.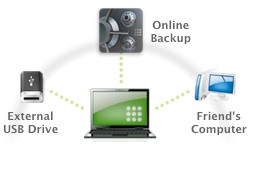 Extras
CrashPlan also includes the ability to back up locally for free to either a hard drive or another computer, giving the the option to back up locally and in the cloud in one go.
We like the sound of this very much – with two back ups, you'll still be able to access your data if the Internet goes down. It can also send status reports of your backup to you via email or Twitter.
DropBox impressed with a sleek iPhone application that lets users access your files from their phone (read-only), and documents can be shared by sending a link through email.
SugarSync goes one better by offering BlackBerry and Android apps as well as an iPhone one.
The winner?
TechRadar's judges weighed up the options and declared CrashPlan to be the winner:
If you're looking for a single backup solution, then CrashPlan is a great option. It's the only product capable of backing up both locally (handy for speed) and online (handy for security). If you use multiple Macs, then SugarSync is your best bet – you can combine backing up essential files with syncing them.

It just beats DropBox thanks to better price plans and features. But if backup is all you need, go for CrashPlan. It's not the most elegant service, but its ability to back up every Mac in your home for $5 per month makes it a winner.
We've been persuaded by their arguments too, so we'll be bailing out early from our Carbonite subscription to give this one a go.
CrashPlan's website has a handy Yearly and Monthly Cost Calculator for their various price plans.  Here's how their two PC pricing pans out: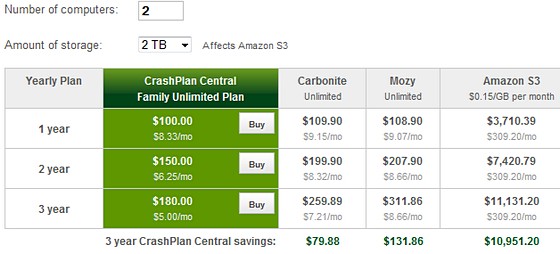 [Via]
Local backups
Don't forget to back up your data locally too. If you don't fancy using CrashPlan's handy local storage option, Lifehacker has posted up a handy guide of the five best offline backup tools.