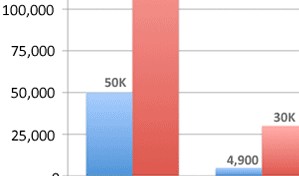 When it comes to apps, Apple's iPhone App Store is still miles ahead of all its rivals, with a new comparison chart showing its peers trailing far behind.
The chart punished by Silicon Valley Insider shows Apple's store to be bulging at the seams with over 170,000 apps available (according to AppShopper.com, although this figure can vary wildly).
Apple's nearest rival, Google Android, comes in second with 30,000 apps available, followed by Blackberry/Research In Motion with over 5,000 apps in their virtual store.
Palm has around 2,000 apps in its app catalog, while they're still putting up the shelves in readiness for the Windows Phone 7 Series launch.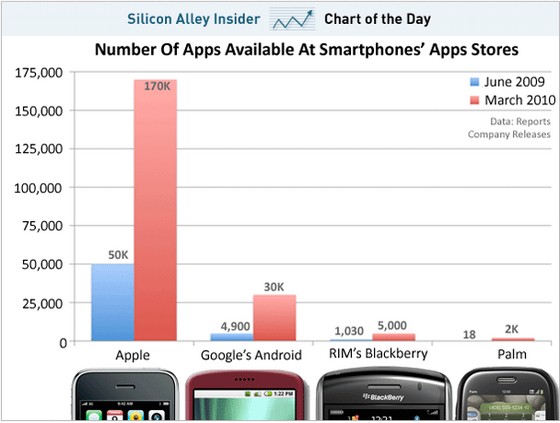 Diminishing returns
Although the Apple's overwhelming numerical superiority looks impressive, in reality there's literally tens of thousands of worthless/duplicate/spectacularly pointless apps in there, while some genuinely useful apps – like Google Voice – remain blocked.
And if you're after a bit of slap and tickle on your iPhone, you'll only be able to view naughty bits courtesy of Apple's corporate partners, thanks to a hideous case of double standards.
Of course, it'll be no different for the other platforms as they keep growing, so throwing around vast totals seems a bit of a pointless exercise.
The best take on the figures was from a commentator on the original article, who noted:
iPhone is x3 from June 2009.

Android is x6 from June 2009.

What do I take from this? Palm is the clear winner, because it is x100 from June 2009!
[Via]