Creative are feeling well chuffed with their third generation Vado HD Pocket Video Cam, which they positively insist manages to combine, "sleek design with stunning HD video quality."
In fact, Steve Erickson, VP and GM for audio and video at Creative was stoked to the max: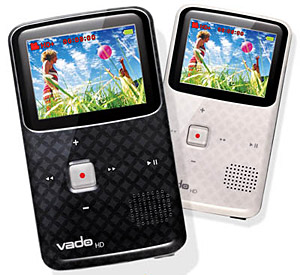 We've won prestigious awards and accolades for the great performance, ease of use and compact form of our Vado HD cameras.

The third generation Vado HD brings a cool new design and adds additional features to the already award-winning feature set.

The design looks so cool people will stop you on the street and ask you where you got it.
Frothing hyperbole aside, the latest update sure looks a pretty beast, adding improved low light video, manual exposure adjustments, external stereo microphone socket, headphone out, Motion Detection Mode and a still Photo Capture Mode.
The latest Vado HD also comes with Vado Central 3.0 software offering quick uploading to social media sites like Facebook and YouTube plus integrated editing options.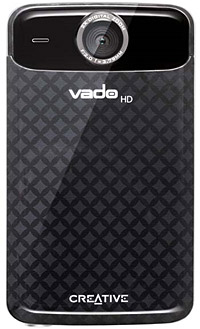 Coming with 4GB of storage, users should be able to squeeze in 120 minutes of HD quality video or up to 7,000 still photos, with the removable rechargeable battery providing more than two hours of recording or viewing.
The 4GB third generation Vado HD is available in black or white for around for US$179.99.