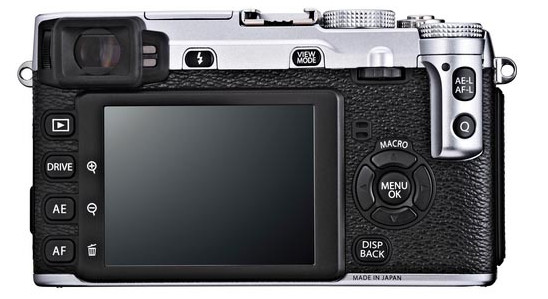 These leaked photos of a rather delicious-looking, retro styled compact system camera show off what is claimed to be Fuji's new upmarket X-E1 snapper.

Expected to slip into Fuji's enthusiast range below the X-Pro 1, the silver and black stunner sees the fabulous hybrid viewfinder being shown the door in the name of cost-cutting, with the X-E1 being fitted with an EVF finder.
On the top plate can be seen a shutter speed dial running from B ('bulb') to 1/4000, and a handy exposure compensation dial offering +/-2 adjustment.
Nothing's been announced yet, but the specs look to include the same 16MP sensor as in the X-Pro1 (with max ISO of 25,600), as well as the same video recording capabilities.
A top speed of 6 fps has been quoted here, with the camera sporting a light magnesium body, improved AF speed, mic input and a retail price below $1000.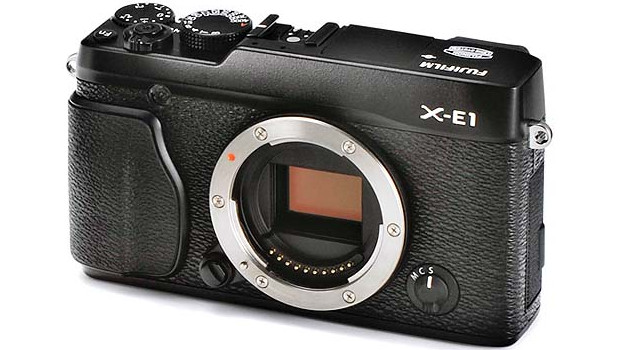 Available in black and silver finishes, the X-E1 is rumoured to be hitting the shops before Christmas.
[Via]