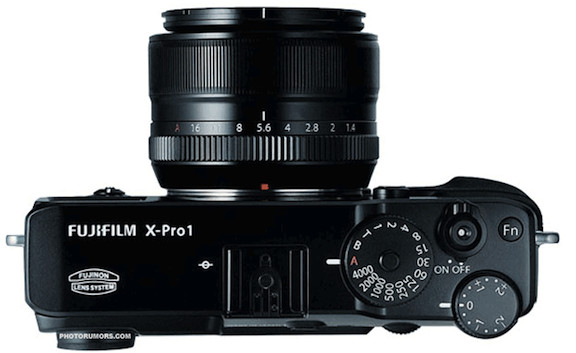 We see a lot of cameras at Wirefresh, but few have pushed so many 'want' buttons as the Fujifilm X-Pro1, a new compact system camera with marked similarities to the eye-wateringly expensive Leica M-series.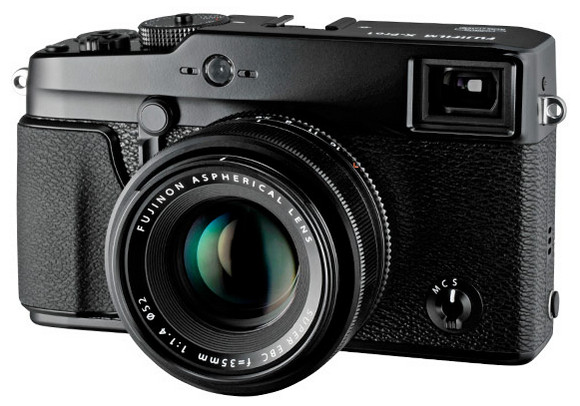 Aimed at high-end pros and the landed gentry, the Fujifilm comes with a steep £1399 body-only price tag, with three lens options available at launch; the XF 18mm f2 R, the XF 35mm f/1.4 R and the XF 60mm f/2.4 R Macro lens.
Fujifilm's 16.3 megapixel APS-C sized "X-Trans" CMOS sensor is a cunning invention, producing images that mimic film grain, with the lack of an optical low-pass filter promising higher resolution images.
Best of all is the X-Pro1's astonishing Hybrid Multi Viewfinder, which combines an optical viewfinder with an electronic viewfinder, overlaying shooting info over an optical display. First seen in their X-100 camera, this is a feature that photographers have been crying out for for years.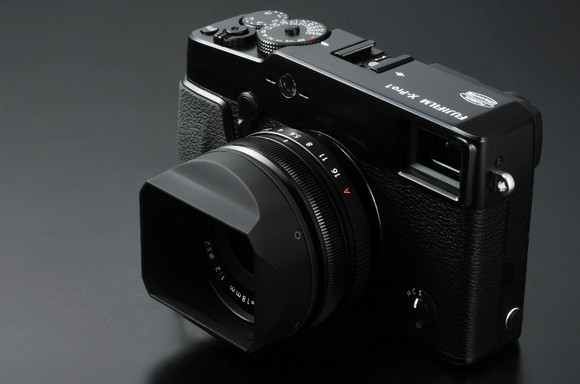 The PhotographyBlog has managed to bag a review model and has just published their findings, awarding the camera a 'Highly Recommended' rating with 4.5 stars out of 5.
The blog praises the camera's "refined, intuitive handling, fantastic image quality, premium build quality and three high-quality lenses on launch," but finds that it suffers some of the same problems at the X-100, with "slightly sluggish auto-focusing, awkward manual focusing, slow write speeds and merely average video mode."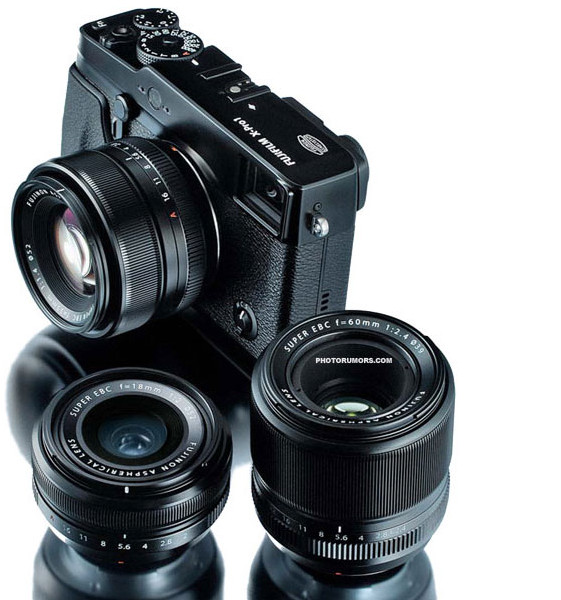 Image quality was found to be as good as the best APS-C sensor cameras on the market – and some full-frame models – but with the camera plus 35mm lens coming in at over £2000, its value for money rating was pegged at an average 3.5 stars our of 5.
The review ends on a positive note, " if the Fujifilm X-Pro1 suits your way of shooting and your budget, we have no hesitation at all in highly recommending it."
If we had the money, we'd be throwing at at Fujifilm right now because we're in love with this mix of retro design and physical controls – and we could kill for that lovely viewfinder!