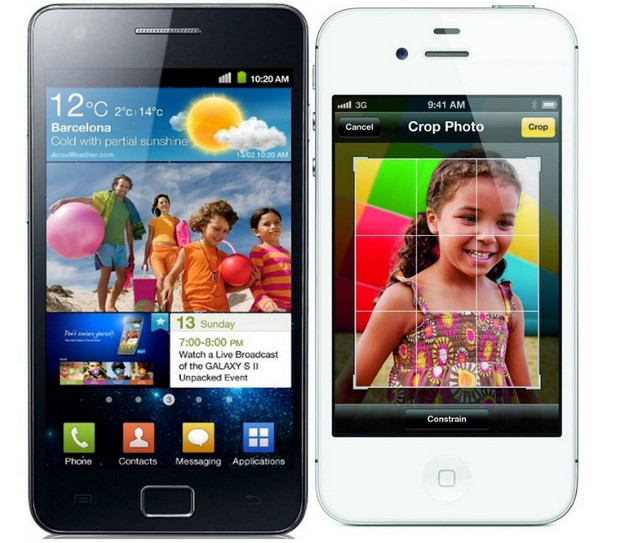 It's hardly a revolutionary finding, but a new study by Strategy Analytics found that the vast majority of smartphone owners wanted devices with a screen larger than the one seen on the iPhone 4S.
Their study asked US and UK smartphone users what would be their perfect screen size, with most settling on a display between 4 and 4.5-inches – a fair bit bigger than the iPhone's diminutive 3.5 inch number.
The Samsung Galaxy S2 (which comes with a 4.3 inch screen) would seem to hit the sweet spot here, as it comes in a  super slim 8.49mm body, a fact that was deemed important by users responding to the study.
"Almost 90 percent of existing smartphone owners surveyed chose a prototype smartphone with a display larger than their current device," commented Paul Brown, a Director in the Strategy Analytics User Experience Practice.
"This trend is driven by increased mobile web browsing capability, as well as engaging video and gaming experiences."
The study also found that Android owners were more likely to plump for larger devices compared to their iPhone-owning counterparts, while the lay-dees were more likely to consider slightly smaller devices.
Here's Strategy Analytics's press release.
Strategy Analytics: Smartphone Owners Demand Larger Displays

4.0-inch to 4.5-inch Displays Hit the Sweet Spot

BOSTON–(BUSINESS WIRE)–Existing smartphone owners in the US and UK seek larger mobile phone displays, compared to displays on their current phone. The Strategy Analytics Wireless Device Lab report, "Smartphone Owners Want Thin Devices with Larger Displays," found that surveyed smartphone respondents prefer device screens in the 4.0-inch to 4.5-inch range, as long as the device is also thin.

Some differences in size preference exist dependent on the segment. Females are more likely to consider slightly smaller devices than males. Existing Android owners are more likely to seek larger devices than existing Apple iPhone owners.

"Almost 90 percent of existing smartphone owners surveyed chose a prototype smartphone with a display larger than their current device," commented Paul Brown, a Director in the Strategy Analytics User Experience Practice. "This trend is driven by increased mobile web browsing capability, as well as engaging video and gaming experiences."

Kevin Nolan, Vice-President for the User Experience Practice at Strategy Analytics, added, "In order for smartphone owners to adopt larger devices, it is important for handset manufacturers to ensure that mobile devices are not too heavy and that the devices remain thin enough for purses and pockets."