Google has released an update to its Gmail Android application, serving up a menu of bug fixes, improvements, and new features.
Priority Inbox
Their excellent Priority Inbox now gets support in the mobile version, with a new view letting users view all important messages in their in-boxes, regardless of whether they've read them or not.
Conversations can be archived, deleted or marked as important/unimportant from within the app, courtesy of the same 'importance markers' seen in the desktop version.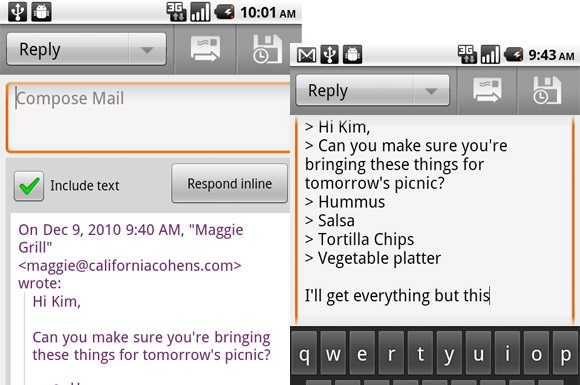 Notify me
It's also now possible to set up a phone to notify, vibrate, or ring whenever a new important mail comes charging into the inbox.
There's also an improved Compose feature, so that users can easily switch between reply, reply all, and forward while knocking out a response, and there's also the option to snappily respond inline.
The new version of the Gmail app works for Android 2.2 (Froyo) and newer releases in most countries. Find it in Android Market or scan the QR code below.