We've been wanting this feature for ages, so it's good to see Goggle on the case and adding the ability to include rich text signatures in GMail.
Previously, anyone wanting to place anything other than a bog standard text signature at the end of their email would have to faff about with Greasemonkey scripts or other bodges, but from today users can write their own rich text signatures within Gmail.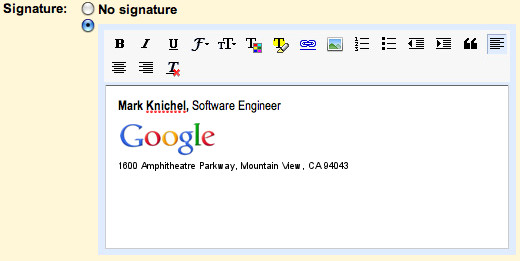 To access the new feature, users need to set off for their GMail Settings page, where they'll see a new rich text editor in the signature section, ready for inputting some pretty formatting, links, and images, if the desire arises.
Even better, Gmail also supports a unique signature for each email address associated with your account, as they explain in their blog post:
So, if you send mail using a custom "From:" address, you can use a different signature for that address. From the Settings page, you can edit the signature for each account by changing the email address that appears in the dropdown menu.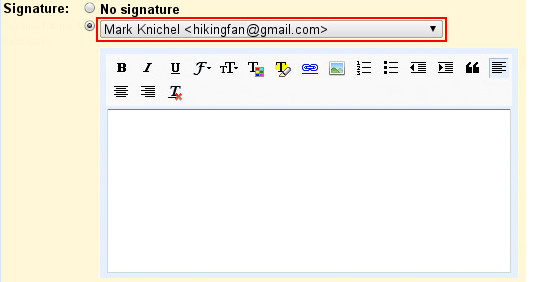 Note that only the latest desktop version of Gmail supports rich text signatures and multiple signatures. Ye Olde versions and HTML versions of Gmail – and mobile versions – revert back to old school text version of a user's primary account's signature.