It's been an eternity coming, but Google has finally released a Google Docs app for the Android platform.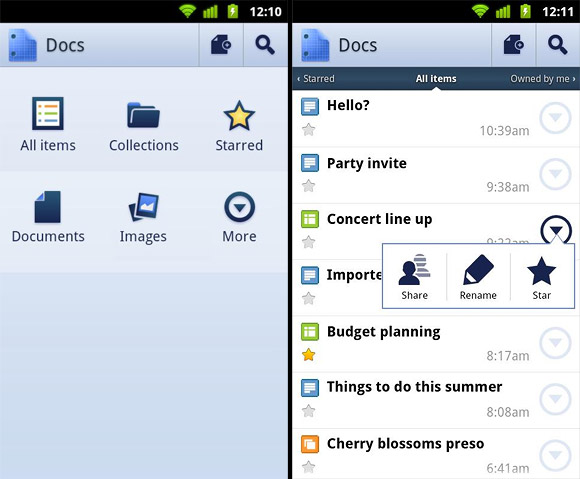 Available for free from the Android Market, the 1MB app lets users create, edit, upload and share their Google documents on their handsets, and there's also a handy widget for quickly accessing and uploading docs.
Here's the main features:
* Designed for Android to save you time finding your docs
* Edits to your documents appear to collaborators in seconds
* Make quick changes to spreadsheets
* View your documents, PDFs, images and more.
* Upload and convert files to the Google Docs format
* Take a photo of printed text and convert it to a Google document
* Share docs with your phone's contacts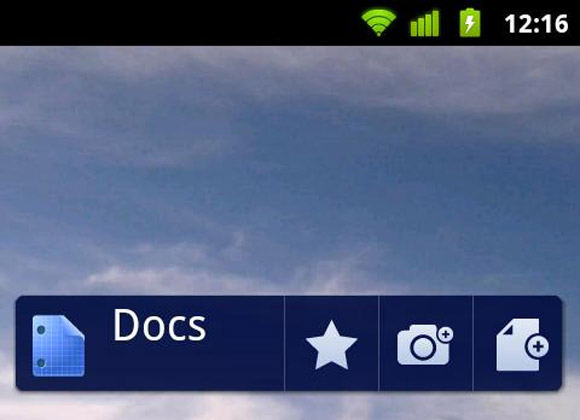 We're well chuffed to finally see the official app appear, so if you'll excuse us, we'll be off not to download it now. Be sure to post up your opinions here!