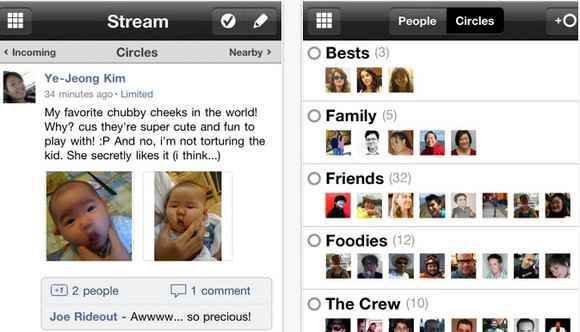 Android users have been busy enjoying the fun for some time, but now iPhone owners can  finally join in with the Google+ fun, with the official iOS app being released today.
We've been very impressed with the Android app (and the entire Google+ service, in fact), and it looks like the iPhone app will share the same functionality.
Here's a list of the app's main features:.
Circles let you share the right things with just the right people.
Stream is where you can get updates from your circles or see what people are saying about things nearby.
Huddle is super-fast group messaging for everyone in your circles.
The app is available as a free download from iTunes from the App Store.