Google's official Google Voice app for iPhone app has finally worked its way onto Apple's iTunes App Store.
Previously launching as a Google Voice HTML5 web app for iPhone users after Apple got all arsey, the new app serves up generous helpings of built-in Google Voice goodness.
Gaze and admire:
Cheap rates for international calls
Free text messaging to U.S. numbers
Voicemail transcription
Display your Google Voice number as caller ID when making calls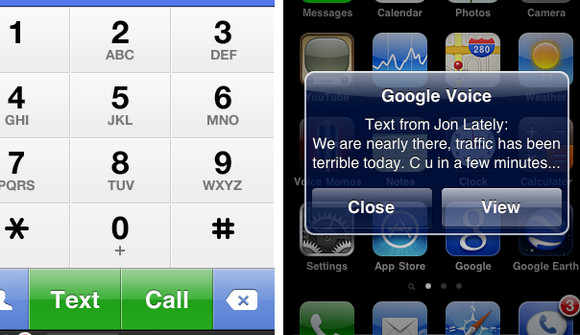 New features
The app also includes some new features to make Google Voice on your iPhone an even fabber experience.
Push notifications alert you instantly when you receive a new voicemail or text message and most of your calls will be placed via Direct Access Numbers, making them connect just as quickly as regular phone calls.
Grab it now. Limeys need not apply
Google Voice for iPhone is waiting for you to grab it from the Apple App Store today, but note that you'll need an iPhone with iOS 3.1 or later and a valid Google Voice account to use the app
Oh, and us UK users can sit and spin, as Google Voice is only available in the U.S. Bah!