With self-publishing mediums like Twitter, Facebook, Tumblr, Posterous and WordPress dominating the headlines, it's easy to forget that Google's Blogger is still a formidable force, and Google  are set to reveal big new plans for the platform.
Sixth biggest on the planet
According to Google, Blogger is still one of the largest blogging platforms in town, ranking as the sixth largest website in the world, with its users slapping up over half a billion blog posts in 2010, and attracting more than 400 million active readers globally.
Quick to remind readers that they were declared the "most reliable blogging service around" in 2010, Google totted up the improvements they introduced over the last year in their blog, and listed their new template designer, real-time stats, comment spam filtering, mobile templates and web fonts.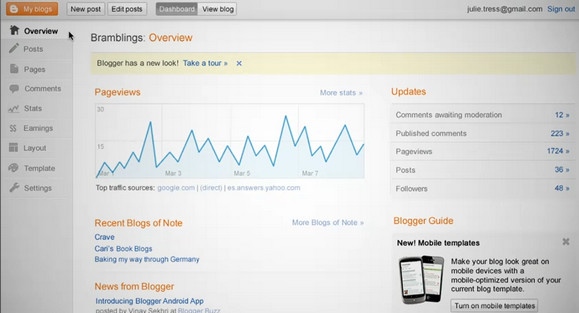 Google's product manager Chang Kim pointed out that 75 per cent of all Blogger traffic comes from outside the United States (the service is available in 50 languages), and that the shiny new feature-laden user interface and design will be revealed in the coming months.
You can see some of the upcoming  improvements in the video below, and the new dashboard doesn't look like WordPress at all. Oh no. Not at all.