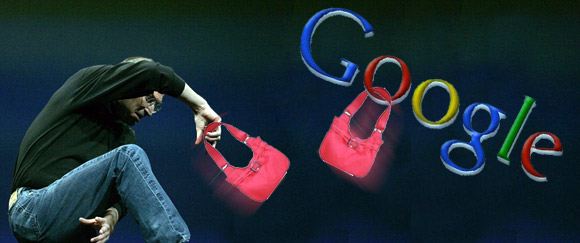 During Apple's press launch event yesterday, Steve Jobs was doing his usual 'big-up' routine and bragging about the zillions of iOS devices being activated every day, adding what appeared to be a dig at their main smartphone rival, Google's Android OS.
It seems Steve Jobs is having trouble believing the claim made last month by Google's Eric Schmidt that said the company was activating over 200,000 devices a month – a number that was growing fast.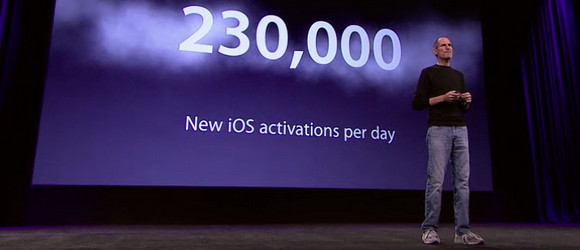 In his speech, Jobs remarked that he thought that "some of [Apple's] friends are counting upgrades in their numbers," adding, "we think we are ahead of everyone."
Most pundits saw this as a direct attack on Google's figures and it seems that Google saw it that way too, with the company quickly serving up an iSlapDown to Mr Jobs:
The Android activation numbers do not include upgrades and are, in fact, only a portion of the Android devices in the market since we only include devices that have Google services.
We suspect that we haven't heard the last of this little stat-spat, so we'll be looking forward to some more handbag swinging soon. Swing on!
[Via]