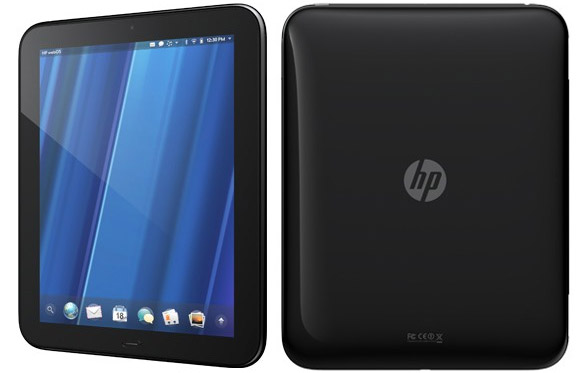 If, like us, you spectacularly  failed to bag one of the bargain HP TouchPads that were sold at prices as astonishingly low as £89 recently, HP has offered a glimmer of hope.
Rather surprisingly, the company has now committed to producing "one last run of TouchPads to meet unfulfilled demand," although adds a sizeable caveat to that offer:
We don't know exactly when these units will be available or how many we'll get, and we can't promise we'll have enough for everyone
The post in the HP Blog adds that it will be at least a few weeks before anyone can purchase units from the new batch.
We've no idea if these extra units will be available in the UK (this looks unlikely) or if the units will be priced as outrageously cheap as before, but we'll certainly be keeping a close eye on the company's Twitter accounts of (@BrynaatHP) and (@MarkatHP).
HP has posted up a comprehensive FAQ explaining forthcoming  TouchPad availability. Here's an excerpt:
Q: When is HP getting more HP TouchPads?  One week, two weeks, a month?
A limited supply are coming and it will be a few weeks before they are available.  As we know more about how, when, and where TouchPads will be available, we will communicate that here and through email to those who requested notification.  We can tell you that HP's Small and Medium Business team has sold out of HP TouchPads and will not have more inventory.

Q: Can you comment on whether HP had to manufacture more to meet the recent demand?
HP will be manufacturing a limited quantity of TouchPads with webOS during our fourth fiscal quarter 2011, which ends October 31.

Q: Will HP continue to make more TouchPads with webOS to meet the demand?
HP is discontinuing the development of webOS devices and is winding down device operations within our fourth fiscal quarter 2011.

Q: Will the notification/alert emails go out all at once so everyone has a fair shot?
All those who requested notification have been notified today that more are coming in the future, and will be notified again when more specifics are known.
[HP Blog]