We've been really excited by the HTC Flyer – an intriguing Android-powered number coming with an innovative HTC Scribe active digital stylus which lets users draw, sketch and make notes directly on the 7″ screen.
Sketch'n'surf
Although the specs are a smidgen below the current cream of the crop of Android tablets – 1024 x 600 capacitive touchscreen, a 5-megapixel camera, front-facing webcam, 1.5GHz Qualcomm MSM8255 Snapdragon single-core processor, 1GB of RAM plus 32GB of flash storage – the compact sketch'n'surf package has been causing our wallets to involuntarily twitch recently.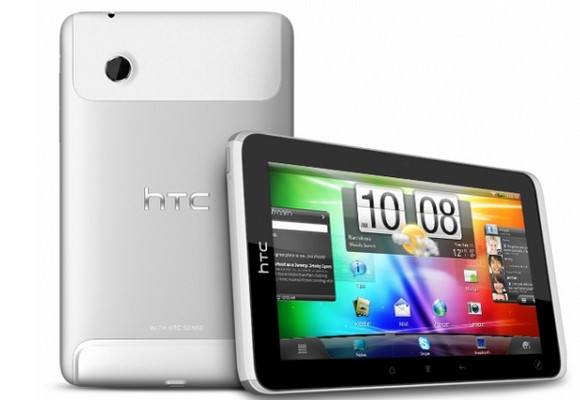 The 3G/Wi-Fi Flyer has finally appeared on pre-order at UK retailer Carphone Warehouse and we're not digging the contract-free price: a hefty £599.99 with no data plan.
No doubt the tablet will be offered for a lot cheaper on contract – and the Wi-Fi only version is expected to be a hundred quid cheaper – but £599 sure seems an unpleasantly high price for anyone looking to use their own SIM card. Bah!