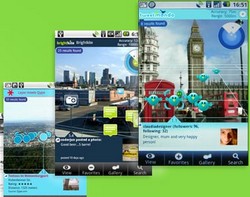 Android users have enjoyed the app for some time, but  now  iPhone 3GS users can start waving their arms around like Magnus Pike on poppers and  join in the augmented reality fun.
One of the best apps of its kind, Layar has now been released for the iPhone, and it works in much the same way as the Android version, with local information being overlaid on a live camera view.
After firing up the app, you select which filter or "layer" you want displayed on the screen – Wikipedia entries, geotagged Flickr pics, local bars and nightlife, neighbourhood Tweets etc – and you'll be presented with visual representations of their proximity on the phone's display.
Move the phone around, and the items in the display will change to reflect the direction you're looking in, with additional information on objects available by clicking on their icon.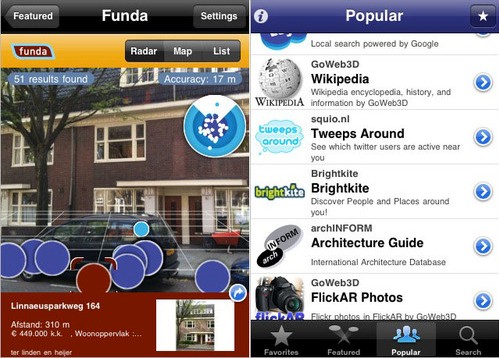 The app does its magic stuff by accessing GPS and compass data to work out the location and direction the iPhone is facing.
This info is sent to Layar's servers where the info is collected and processed and then sent back as onscreen layers.
Sadly, the need for a compass means that iPhone 3G users will miss out on the fun.