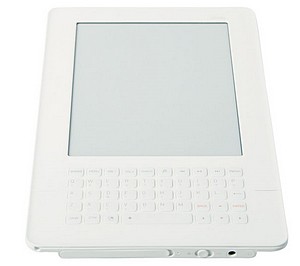 Amazon's Kindle eBook reader may well be the soar-away success story in the States, but over here in Blighty we're well behind the e-pack, with new models taking an eternity to make it across the pond.
Keen to slip in between the gap and notch up a few swift sales is iRiver's Story eBook reader, which offers a 6 inch screen, built-in speaker, voice recorder, 2GB of integrated storage, a 3.5mm headphone socket and diary and memo features.
There's no doubting that the Story been seriously 'influenced' by the Kindle, with the reader sporting a similar matte white finish and integrated keyboard, although it can't match the build quality or general sleekness of its inspiration.
As the reviewer from PC Pro noted, build quality was found to be a little wanting, 'creaking' when pressure was applied, and there's no smart aluminium panel at the rear.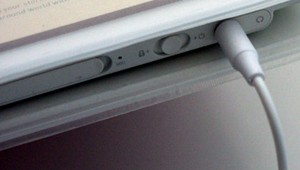 Construction quality may not be up there with the best, but the format support is impressive, with the Story able to read the ePub format (as used by big retailers like Foyles and Waterstones), PDF, plain text files and Microsoft DOC, PPT and XLS formats.
Support for the Microsoft formats was found to be a bit iffy though, with the zoom control failing to work on Excel or PowerPoint files.
PC Pro found the performance to be pleasingly snappy, with the Story's keyboard and page turn buttons also proving a hit
However, the big stumbling block proved to be the price, which at £230 they found to be far too high and, "more costly than any of Sony's current offerings, including the Reader Touch."
That said, their overall verdict was fairly positive:
Don't get us wrong, we do like the iRiver Story; it's better than most readers we've seen, but it doesn't quite do enough to justify that price premium.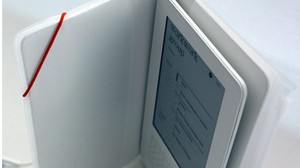 Specs
Screen size 6.0in
Resolution 600 x 800
Colour screen no
Touchscreen no
Battery
Battery Life 9,000 page turns
Integrated memory 2.0GB
Memory-card type SD
Dimensions
Dimensions 127 x 9 x 204mm (WDH)
Weight 290.000kg
File format support
Plain text yes
HTML no
RTF no
PDF yes
EPUB yes
BBeB no
AZW no
Microsoft Word yes