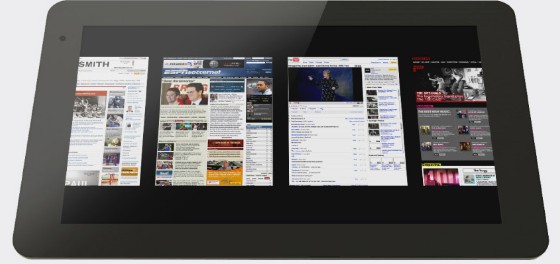 It's had a bit of a tricky birth, but the JooJoo internet tablet looks set to start shipping soon in the States.
Formerly known as the CrunchPad , the $499 JooJoo features a 12.1″ multi-touch capacitive display, with an iPad-thumping  resolution of 1366 x 768, plus a front-facing camera and support for Flash content. Take that iPad!
There's also Wi-Fi 802.11b/g and Bluetooth 2.1+EDR onboard, 4GB SSD (but no SD card slot – bah!), accelerometer, ambient light sensor, integrated speakers, a 3.5mm headphone jack and USB port.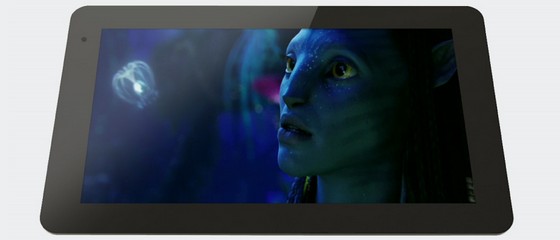 A not so impressive five hours battery life is promised, and the makers say they'll be soon be opening up an app web store for JooJoo owners to download applications created using proprietary "but standards driven" APIs.
Splendid
Although it's a mighty splendid looking thing to our eyes, we think it's going to have a tough time taking on better known rivals like the HP Slate and Apple iPad, with consumers often plumping for familiar brands, even if they offer lesser spec sheets.
JooJoo say they'll start shipping orders in the US in "8-10 weeks" and will be accepting pre-orders for additional countries 'shortly'.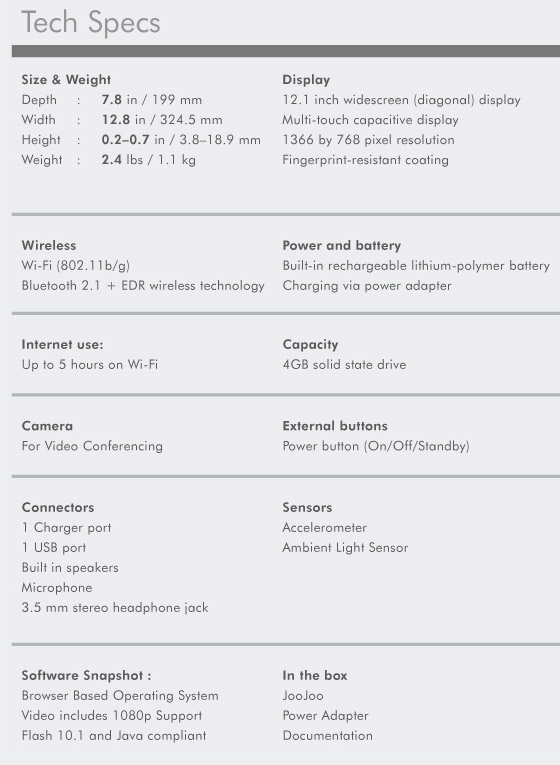 [JooJoo]