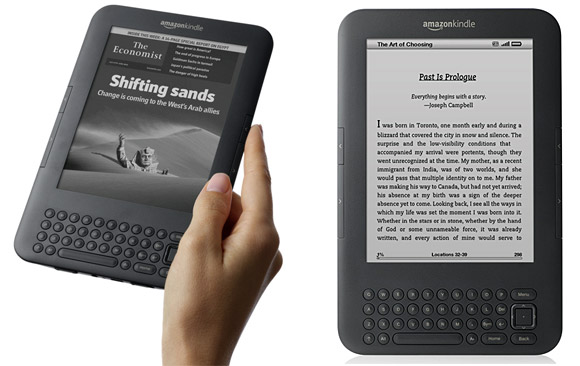 We can't say this comes as much as a surprise to us because the buzz around the product has been incredible, but the Kindle is now officially the best selling product on Amazon.co.uk.
Launching back in August, the sharply priced Kindle comes in two flavours – Wi-Fi only for £109 and Wi-Fi plus 3G for £149 – with sales being driven by very positive write-ups, strong word of mouth reviews and a major advertising campaign.
"In our financial results this evening, we announced that Kindle is the number one bestselling product on Amazon.co.uk." purred Amazon.
"In the twelve weeks following the introduction of the new generation of Kindles, customers ordered more Kindle devices on Amazon.co.uk than any other product."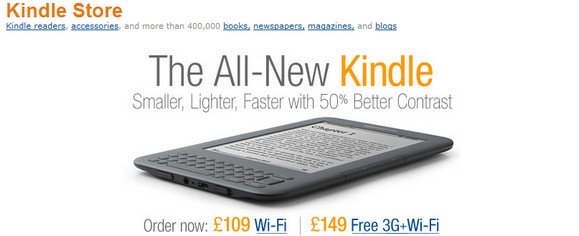 Frustratingly, Amazon won't release disclose British sales figures, but globally profits soared 16% to $231 million (£147 million) in the third quarter, with revenues accelerating smartly up 39% to $7.56 billion (£4.8 billion).
Kindle, Wi-Fi, 6″ Display, Graphite -£109
Kindle, Free 3G + Wi-Fi, 6″ Display, Graphite, 3G Works Globally -£149