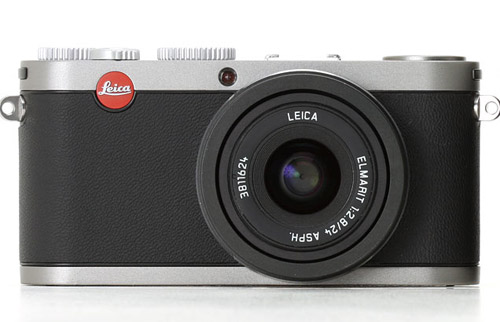 Our favourite photography site DPreview has posted an early hands-on preview of Leica's new 'entry level' compact camera.
Of course, Leica's notion of  'entry level' equates to most people's idea of 'ruddy expensive,' (we're talking £1,320 here) but there's no denying the seductive lines of the new camera, or the drooling brought on by that little red logo.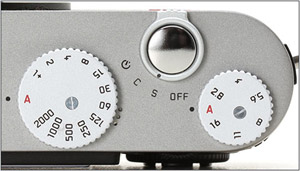 Just like one of our favourite digital compacts, the Ricoh GR, the X1 comes with a fixed, non-zoom  24mm F2.8 lens ( equivalent to 35mm lens on full frame), and there's Program, Shutter priority, Aperture priority and Manual exposure modes on offer.
Where it knocks the Ricoh into a cocked has is the build – just look at that luscious metal top plate, with old-school rotary controls for aperture and shutter speed settings. Very nice!
Lurking inside the Leica is 12.2 Mp APS-C CMOS sensor, with sensitivity running from ISO 100-3200 with DNG raw format recording.

As keen photographers, we can't help but be induced into involuntary spasms of 'want' when faced with a Leica product, but we have to say that the Panasonic Lumix DMC-GF1 looks a far more practical purchase.
Offering the same kind of pro-based features with – crucially – interchangeable lenses, the GF1 camera plus 40mm f1.7 lens kit can be picked up for under half the price of the Leica – and you'll get video recording thrown in for free too.
DPReview X1 Hands-on preview

Video look and specs
Here's a brief video look at the X1 if you want to torment yourself with gadget lust:


Specifications
Image Sensor 12.2 million pixels, APS-C CMOS sensor
Lens LEICA ELMARIT 1:2.8/24 ASPH.
8 elements in 6 groups, 1 aspherical lens
Optical Zoom n/a
Image Stabilizer n/a
RAW Yes (DNG)
Storage Media Built-in memory (approx. 50 MB), SD memory card, SDHC memory card.
Viewfinder Optional Optical Viewfinder
Aperture F2.8 – F16.0 (1/3EV steps)
Shutter Speed 30 – 1/2000 sec
Burst Shooting Mode 3 fps/2 fps. Max. pictures in JPEG fine+DNG: 6 pictures.
Ezposure Program automatic / Aperture priority automatic / Shutter priority automatic / Manual
Light Metering Intelligent Multiple / Center weighted / Spot
ISO sensitivity Auto / 100 / 200 / 400 / 800 / 1600 / 3200
Autofocus Contrast Detect
White Balance Auto / Halogen / Daylight / Flash / Cloudy / Shadow/ Manual 1 / Manual 2
White Balance Adjustment (2 axis)
LCD Monitor 2.7″ LCD (230K Pixels) TFT. Field of view: 100%.
Movie n/a
Dimensions (W x H x D) 124 x 59.5 x 32 mm
Weight Approx. 286 g