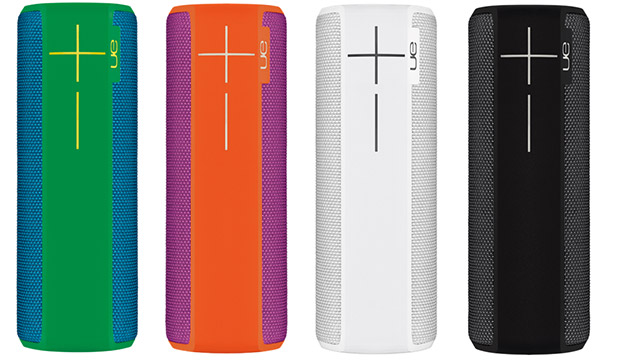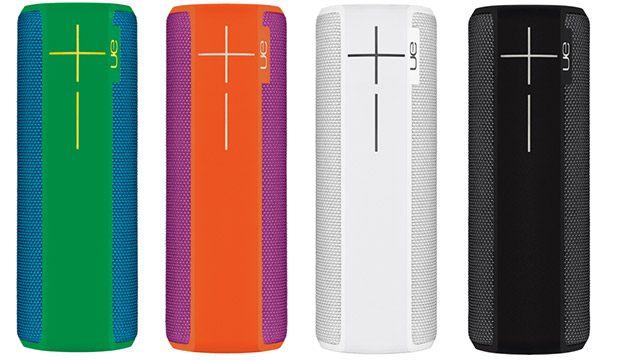 We were mightily impressed with the UE Boom portable Bluetooth speaker that was released two years ago, and now Ultimate Ears have announced its meatier successor, the UE Boom 2.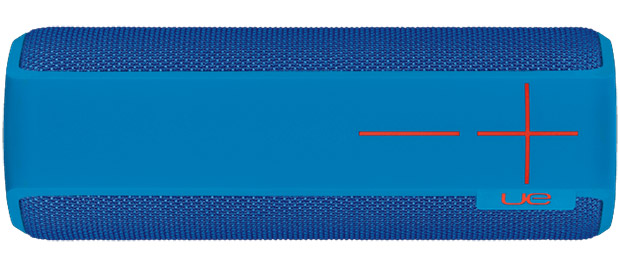 Claiming to be 25% louder, and with double the wireless range of its predecessor, the UE Boom 2 sports the same water and dust proof form factor of a a fabric-woven cylindrical design with 360-degree sound.
The speaker remains the same size as a water bottle but packs in impressive specs, with a party-hard 15-hour battery life on a single charge, 100-foot Bluetooth range and a nifty feature that lets you tap-the-top-of-the-speaker to skip to the next song.
For an extra beefy sound, the UE Boom 2 app (iOS and Android) lets you hook up another Ultimate Ears speaker for double the joy, while the simple app also lets you power on/off the speaker and set music alarms to wake up to.
With its IPX7-rating allowing the speaker to be submerged in 3-feet of water for up to 30 minutes, the Boom 2 is clearly equipped to strut its stuff on the beach and kick sand in the faces of lesser rivals.
Coming in six wackily named colours – BrainFreeze, Cherrybomb, GreenMachine, Phantom, Tropical, and Yeti –  the Boom 2 goes on sale at the end of the month for $199.99.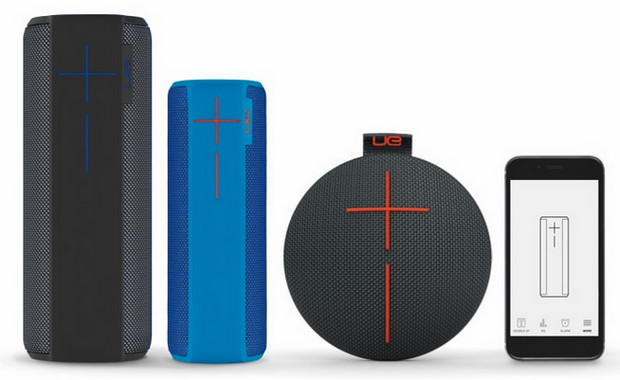 Specs:
DIMENSIONS
Diameter: 67mm or 2 3/4 inches
Height: 180mm or 7 1/8 inches
Weight: 548g or 1.2lbs

WATERPROOF
IPX7 rated: UE BOOM 2 can be immersed in liquid up to 1m for up to 30 minutes.

AUDIO
Maximum Sound Level: 90dBA
Frequency Range: 90Hz – 20kHz
Drivers: two 45mm (1 3/4″) active drivers and two 45mm X 80mm (1 3/4″ x 3″) passive radiators.

POWER
Rechargeable Lithium-Ion Battery for up to 15 hours of battery life between Micro USB charges. Actual battery life will vary with use, settings and environmental conditions.
Charge time: 2.5 hours

WIRELESS CAPABILITIES
Pair up to 8 Bluetooth ® enabled devices – Connect up to two source devices at the same time.
Wirelessly play (stream) to 2 UE BOOM 2s from one source.
Mobile range of play is up to 33m (100 ft).
NFC (passive) enabled – (works with active NFC enabled source devices * Android Jellybean and higher).

COMPATIBILITY
For Audio Playback – Smartphones, tablets and other devices that support Bluetooth® wireless audio profile [Advanced Audio Distribution Profile (A2DP)] or 3.5 mm audio output.
Phone Calls: Phones that support Bluetooth® Hands-Free Profile (HFP1.5)