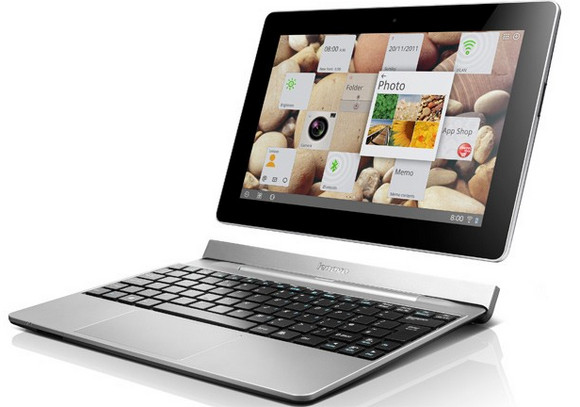 If you like the look of the ASUS Transformer Prime then you're going to lurve the new Lenovo IdeaTab S2 tablet-plus-keyboard combo, which teams up a wafer thin 10 inch tablet with an optional full QWERTY keyboard base.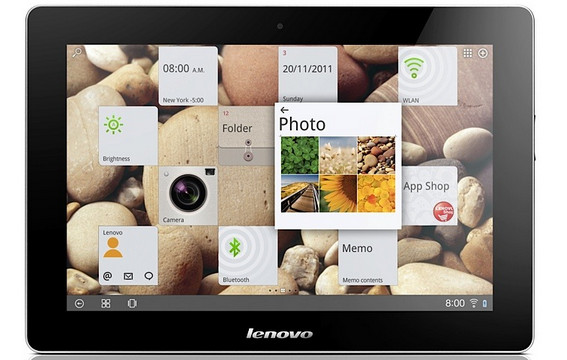 Running Android 4.0, the IdeaTab S2 throws down the gauntlet with a 1.5GHz dual-core Snapdragon 8x60A or 8960 CPU, 1,280 x 800 LED-backlit IPS display, 3G with call support, HDMI Micro connection, 1GB LPDDR2 RAM, SSD of up to 64GB,  and front (1.3MP) and rear (5MP with autofocus) cameras.
It's a slip of a thing too, with the tablet measuring just 0.34-inch (8.69mm) thick and weighing 1.27-pound (580 grams).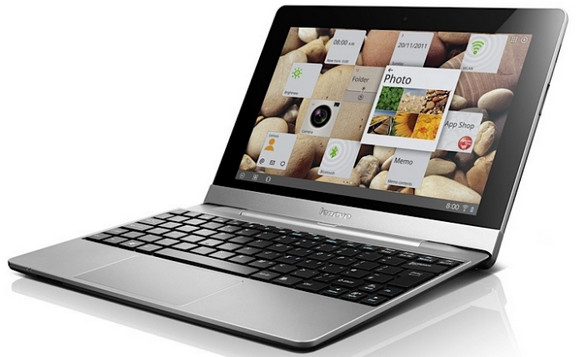 Battery life looks stellar too, with the tablet offering 9 hours on its own, while slip'n'sliding it into the keyboard dock will grant you another 9 hours on top. The dock also serves up two USB 2.0 ports, a multi-touch trackpad and an SDHC card reader making this a very versatile combo.
We're still waiting on availability or pricing details.