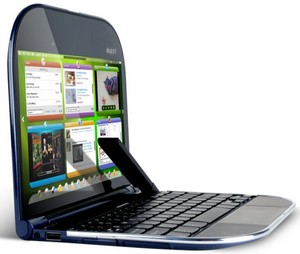 Say hello to Lenovo's new Skylight netbook, the industry's first ARM-based, Qualcomm smartbook, purring along on the freshly minted 1GHz Snapdragon processor (as seen in the Google Nexus One phone).
It's a curious but attractive looking affair, but at least no one could accuse Lenovo of releasing a "me too" netbook, with the super-thin, shiny clamshell serving up a feast of curvy lines with the added bonus of an oddball attachable USB stick.
Lenovo's first-ever smartbook dishes up a delightful set of specs, packing a 10.1-inch display (1,280 x 720 pixels), 20GB (total) of flash storage, 2GB of cloud storage, an 8GB miniSD card, twin USB ports, 1.3 megapixel camera for video chats and WiFi.
The smartbook should last the distance too, promising a battery life that could see you thumping away on the keyboard for a massive ten hours.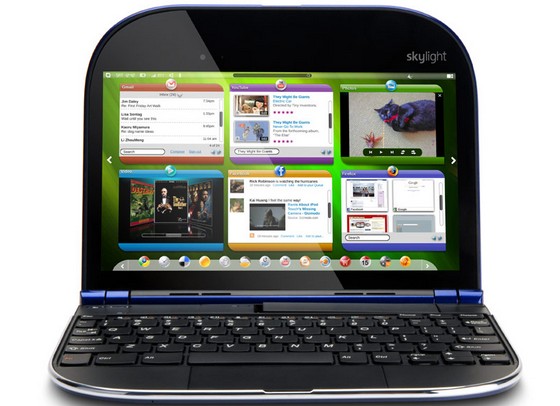 Powered by a customised version of Linux offering preloaded web gadgets (including portals to Amazon MP3, Facebook, Gmail, YouTube and Roxio's CinemaNow service which lets you download and watch videos), the Skylight packs an integrated AT&T WWAN module,
Making use of mobile phone parts to reduce the Skylight down to a mere slither of a thing, the smartbook weights less than 2 lbs, making it easy to lob in your bag and carry around all day.
We're rather taken with this bijou number – which will be available in shiny shiny black or red – but there's no news on a UK release yet, although pricing has been set for $499 in the States, with network bundled deals likely.