Google has finally officially announced its Nexus One Android phone at a press conference at its Californian HQ.
The product of some devilish scheming with manufacturer HTC, the handset forms part of Google's masterplan "to bring devices to the market that are going to help showcase very quickly the technology we're working on at Google".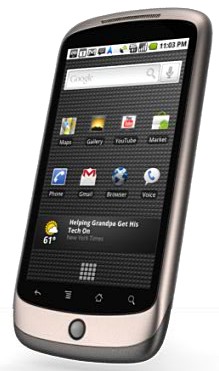 The specs for the flagship device look great, with the 11.5mm thin Nexus motoring along on a 1GHz Snapdragon processor from Qualcomm (as seen in the Windows Mobile TG01 and HD2 phones – and the new Lenovo Skylight) running the 2.1 version of Android (Eclair).
There's a 3.7-inch AMOLED 480×800 pixels display, plus a full house of high-end features including a 5-megapixel camera, compass and GPS, stereo Bluetooth and 3.5mm headphone jack.
There's also noise reduction technology onboard to improve call quality, light and proximity sensors, plus an accelerometer and a funky sounding multicolour LED-backlit trackball.
The handset will be offered direct from Google in the US on a SIM-free, handset only basis for $529, or on contract with T-Mobile for $179 (£112), with Verizon following.
For us Brits, Vodafone is set to to offer the Nexus One in  the UK sometime in "spring 2010".
Spec highlights:
3.7 inch touchscreen
1GHz snapdragon processor
5 Megapixel camera with LED flash
GPS and compass
Accelerometer
Noise cancellation technology
Voice recognition with all applications
Light sensor adjusts screen brightness for power saving
512MB Flash memory with SD card slot (expandable to 32GB)
Dimensions: 4.68″ tall, 2.35″ wide, 0.45″ thick
Here's Google's announcement in their Mobile Blog:
Introducing Nexus One
Tuesday, January 5, 2010 10:29 AM
We're very excited about today's launch of Nexus One, the newest Android-powered phone running the latest Android 2.1 software. Nexus One comes with all your favorite Google Mobile apps pre-installed: find the classics like Search, Maps, Gmail, YouTube and Google Talk, with additional goodies like Maps Navigation and Google Voice. With its 1GHz Qualcomm Snapdragon™ chipset, these apps are speedier than ever before.

Additionally, Nexus One has a few cool new features like a voice-enabled keyboard for any text field; this way, you can speak to your phone and it does the text messaging, email writing, or search querying for you. Try adding the new YouTube widget to one of the five customizable home screen panels to quickly access the videos you want with just a few clicks. Explore your Picasa Web Albums with the 3D interface of the new Cooliris Gallery application. With Nexus One's 3.7″ AMOLED display, your videos, apps, and photos are larger, clearer, and sharper.
Full specs: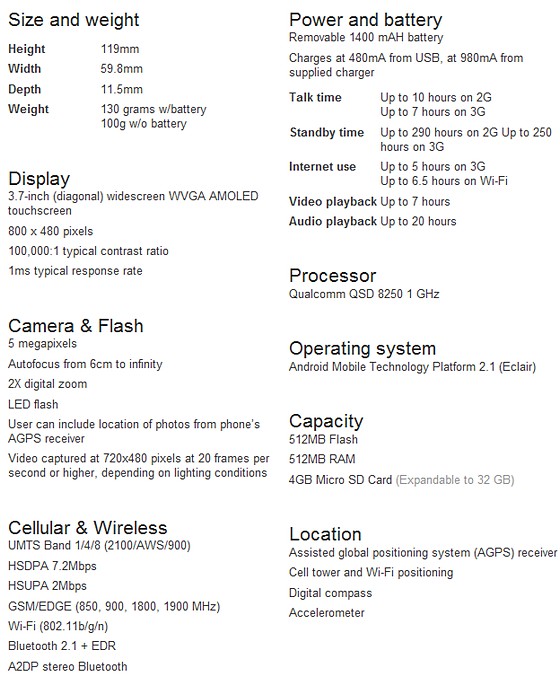 [Google Nexus One]