If you like your pants tighter than a crab's nether regions, then LG Electronics's new slimline LG GD880, or LG Mini, is ready and waiting to slide into your butt-hugging jeans.
Claimed to be the smallest and slimmest 3.2-inch full touchscreen phone on the market today, the 16:9 aspect ratio screen extends all the way to the edge of the phone, with the button free fascia offering a finish that LG insist is as "smooth as ice".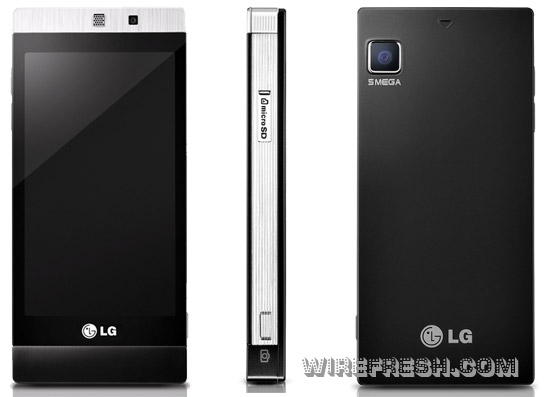 In line with its stylish aspirations, the LG Mini is hoping to attract social networking butterflies, with its Social Network Connect feature hurtling Facebook and Twitter updates towards you at great speed via a Social Network Feed, with updates also appearing next to each contact in the Social Address Book.
The LG Mini also comes with a 5.0 megapixel camera featuring advanced face detection, with the ability to swiftly upload mugshots to multiple social networks in one step.
Other specs include HSDPA connectivity at 7.2 Mbps , push email, Wi-Fi, A-GPS and an FM radio.
We're really loving the lines of the LG Mini and our wallet might be tempted to start swooning and fluttering in its direction if it wasn't for the fact that instead of running a useful, app-packed OS like Android, buyers will be stuck with LG's S-Class OS.
The LG Mini will go on sale in Europe from next month, with pricing to be announced.