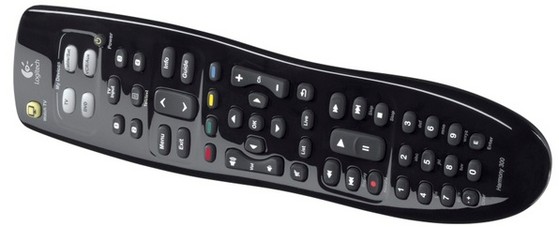 Logitech has launched a low cost universal remote control, designed to replace the growing clutter of remotes no doubt currently festooned all over your living room coffee table.
The Harmony 300i universal remote control is set to retail at £29.99 – a mere snip compared to the £100 price tags usually slapped on Logitech's remotes – and it can replace up to four remote controls.
Like its upmarket brothers, you won't have to be fiddling about with the remote's buttons trying to get the  programming done – instead you simply hook it up to your PC, go to myharmony.com and input the manufacturer and model numbers of your devices.
Logitech's online library of controllers covers over 225,000 devices from more than 5,000 brands including Sky and Freeview remotes, with new ones being added all the time.
The Harmony 300i will be in the shops from April, although we'd still be tempted to get the older, but more fully featured Logitech Harmony 555 Universal Remote Control
for a tenner more.