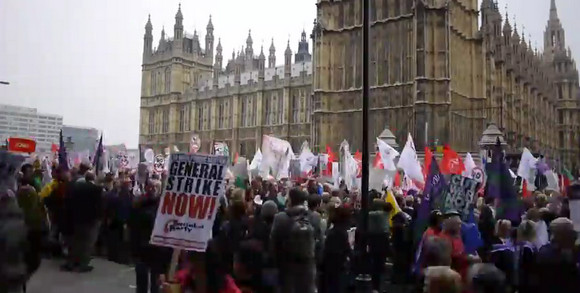 A fascinating time lapse video of the half-million strong 'March for the Alternative' in London on Saturday has been uploaded.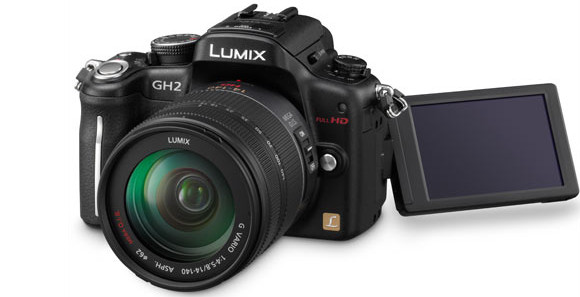 The animation was created with a Panasonic GH2 camera, Panasonic Lumix 14mm f/2.5 G Aspherical Lens and Dynamic Perception Stage Zero Dolly/Rail with MX2.
Produced for the Museum of London and Goldsmiths Arts Students for their "Save Our Placards!" project, the two minute video shows the protesters hurtling across London under an overcast Spring afternoon sky.
Alec, who filmed the piece, explains the process, and some of the pitfalls:
The first shot was a classic timelapse with 1 raw2 picture every 2.5 seconds over a period of 18 minutes.
The other shots are done with the video mode timelapse function, which comes with the GH2.
I did speed them up in post again about 400% (700% in total). Otherwise there is now color grading or effects, except of some transisions.

I had to go for the video mode to work fast, because it was hard to find a save place whithout people running into the rig.
Luckly i did so because i had a battery issue with my self build external batterypack for the GH2… thats why I only was able to do 5 sets.
See more photos of the protest here (shot with a Nikon D300/18-200mm lens)